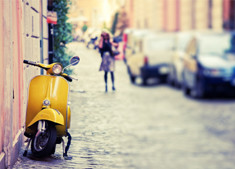 Visiting Rome for the very first time and don't know where to start looking?
We can arrange a walking tour with a professional guide around the major attractions of the city center.
The tours last about 3 hours, depending on how much of Rome you'd like to take in.
The itineraries are all fascinating and tailor-made for our guests; especially the Squares Tour, which starts from Piazza del Popolo and ends at Piazza del Campidoglio, passing by the Pantheon, Piazza Navona, Via Giulia, and Campo dei Fiori.
Upon request, special guided tours can be organized with bikes or golf-carts, in English, French, Spanish and other languages.
A) Ancient Rome Tour: Colosseum, Roman Forum and Palatine Hill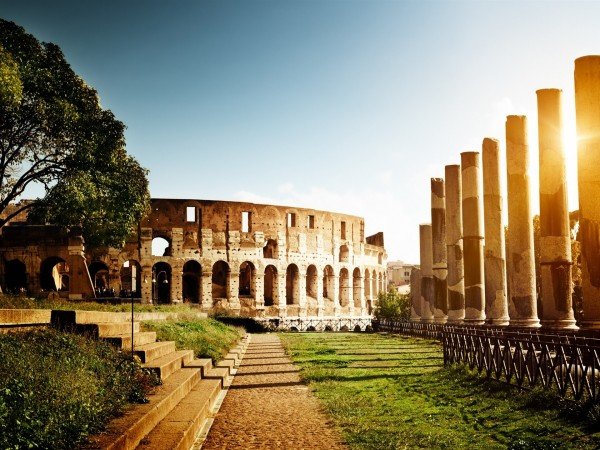 This terrific tour takes you through the emblems and landmarks of the Ancient Rome:
the Colosseum with its galleries (built in only 8 years), the superb Arch of Constantine,
the Roman Forum with its sanctuaries, temples, civil buildings and the Via Sacra, the
slopes of the Palatine hill, and Via dei Fori Imperiali. Our professional guide will
enchant you with ancient history, as well as more personal experiences and
anecdotes. Tickets excluded.
| | | |
| --- | --- | --- |
| ANCIENT ROME TOUR |   | 2-12 PEOPLE |
| Duration 3 Hours | | 205€ (Tickets excluded) |
Excluded entrance ticket cost*
22€/pax (or 24€ Full Experience with Undergrounds and Arena)
8€ reduced ticket/EU citizens between 18 and 25 years old upon presentation of suitable documents
2€ for visitors under 18 upon presentation of suitable documents
Optional rental of headsets 1,50€/pax
*The ticket is valid for two days and allows for one entrance to each one of the two sites (Colosseum and Forum/Palatine hill).
B) Vatican Marvels Tour: Vatican Museums, Sistine Chapel and Saint Peter's basilica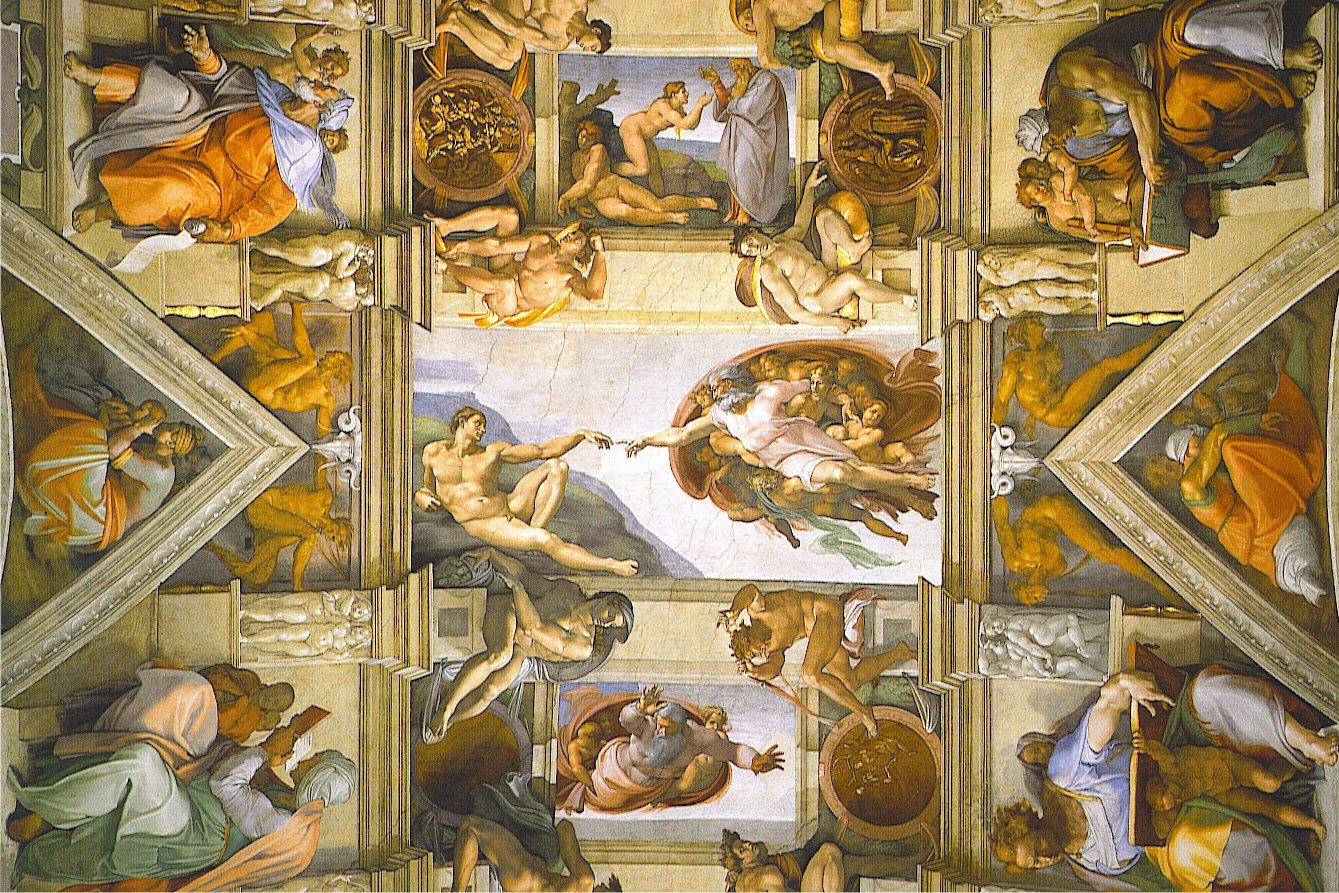 Don't pass on a jaw-dropping skip the line tour inside the majestically stunning galleries, halls and courtyards of the Vatican Museums (don't miss the paintings of Raphael and Caravaggio).
The tour includes a visit of the Sistine Chapel, famous for its amazing frescoes by Michelangelo; it ends at the Saint Peter's Basilica, the most significant centre of Catholicism and pilgrimage in the world, where you can admire the masterpieces of some of the greatest artistic geniuses of the Renaissance and Baroque periods.
Tickets excluded.
| | | |
| --- | --- | --- |
| VATICAN CITY TOUR |   | 2-12 PEOPLE |
| Duration 3,5 Hours | | 215€ (Tickets excluded) |
Excluded entrance ticket cost
30€/pax with priority entrance
15€ reduced ticket for children, teenagers between 6 and 18 years old
Free for babies and visitors under 6 years old
Mandatory rental of headsets over 6 people, 3€/pax
Dress code (no hats, shorts, bare shoulders or mini skirts)
This tour is available every morning and afternoon, except Wednesday morning, Sunday and specific days of religious ceremonies.
C) Historic Squares Tour: Spanish Steps, Trevi Fountain, Pantheon, Piazza Navona and Pantheon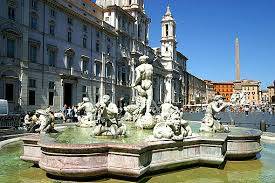 A pleasant stroll through the cobblestone streets of Rome's historical centre and the
most impressive Baroque squares, starting from Spanish Steps. The private tour
includes the superb Trevi fountain, masterpiece by Nicola Salvi, the Pantheon, with its striking ancient and enormous dome and tombs, Sant'Eustachio area and Piazza Navona, built on the ruins of Domitian's Stadium and adorned by the Fountain of the Four Rivers, by Gian Lorenzo Bernini. In Piazza Navona you can also admire Sant'Agnese in Agone Church!
This is a not-to-miss tour!
| | | |
| --- | --- | --- |
| HISTORIC SQUARES TOUR |   | 2-12 PEOPLE |
| Duration 3 Hours | | 185€ (No Tickets needed) |
No entrance ticket cost
2€/pax for the Pantheon entrance (starting from June 2023)
Optional rental of headsets 1,50€/pax
D) Caravaggio's Tour: Santa Maria del Popolo, San Luigi dei Francesi and more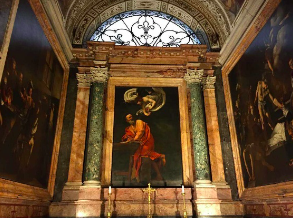 Discover the genius of Caravaggio, one of the greatest painters of the 16th century who changed the history of art.
The tour takes you through the grandiose Piazza del Popolo and Santa Maria del Popolo church, popular for the Conversion of Saint Paul and the Crucifixion of Saint Peter, the itinerary will continue to the superb San Luigi dei Francesi Church that hosts 3 famous Caravaggio canvases representing episodes of Saint Matthew life, and Sant'Agostino Church in the ancient area of Piazza Navona.

| | | |
| --- | --- | --- |
| CARAVAGGIO CANVASES TOUR |   | 1-12 PEOPLE |
| Duration 3 Hours | | 185€ (No Tickets needed) |
No entrance ticket cost
Optional rental of headsets 1,50€/pax
E) Golf Cart Tour: Exclusive and funny way to Discover the Hills and Highlights of Rome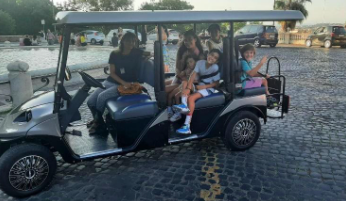 Enjoy VIP treatment while visiting the Eternal City in a very unique way from the comfort of a golf cart with a professional local driver and your private guide. During the 3-hours sightseeing tour by an eco-friendly car you will be introduced to the beauty of Rome visiting hidden gems and hills, such as the Aventine and Janiculum, not included in walking tours. This customized and amazing itinerary will give you the opportunity to stop and snap pictures, enjoy a coffee or gelato, and will end in the centre of Rome at a convenient location for you.
NOTE: the itinerary can be customized according to your needs and requests 
| | | |
| --- | --- | --- |
| GOLF CART TOUR |   | 1-5 PEOPLE |
| Duration 3 Hours | | Around 125 € per hour for a car for 2-5 people |