CHECK-IN & CHECK-OUT TERMS AND CONDITIONS: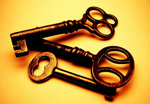 Check-in: 3:00 PM onwards
Check-out: Strictly by 10:00 AM
Typically, no check-in or check-out fees are applied.
Late Arrival Fees:
Between 8:30 PM and 11:00 PM: €25
Between 11:00 PM and 1:00 AM: €50
Between 1:00 AM and 6:00 AM: €100 (Please notify us at least 2 days in advance for late check-ins of this nature)
Sundays and bank holidays: €25
CANCELLATIONS: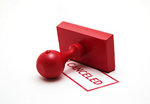 Should there be any cancellation of a booking, Tenant shall pay the following penalties*.
In the case of a cancellation more than 60 days prior to arrival, Romeloft will retain 25% of the entire rent as a penalty.
In the case of a cancellation between 59 and 30 days prior to the arrival, Romeloft will retain 30% of the entire rent as a penalty.
In the case of a cancellation between 29 and 14 days prior to the arrival, Romeloft will retain 50% of the entire rent as a penalty.
In the case of a cancellation under 14 days of arrival, Romeloft will retain the entire rental fee as a penalty.
It is important to note that a cancellation of a booking which is longer than 10 days has to be communicated at least 90 days prior to arrival. Otherwise, the penalty amounts to 50% of the value of the booking.


SECURITY DEPOSIT FOR DAMAGES:
Upon check-in at the apartment, on the day of the arrival, Tenant will have to show to a Romeloft representative his/her credit card, so that he will take a picture of it (front and back) as a guarantee for up to a maximum sum of 250 euro, that is the security deposit for damages. Only in case of an indisputable damage, the sum will be taken.


CLEANLINESS/ RECYCLING/ RESPONSIBILITIES:

Tenant will be shown the flat and how to use the amenities and furnishings. Tenant will be given all necessary information to assure a smooth and pleasant stay. Once Tenant is given the keys, he/she becomes the caretaker of the apartment and its furnishings. If you experience any major or minor problems with the apartment, please contact our staff as soon as possible (in[email protected]; +39 3315624167; 9:00am-1:00pm; 2:00pm-6:00pm). Romeloft will take action immediately to resolve the matter. Romeloft cannot take responsibility for concerns that are not properly communicated by Tenant during the stay. Please respect the surrounding neighborhood. Please adhere to the maximum number of occupants originally communicated. In the rare event that the flat and/or its furnishings are damaged or destroyed, Tenant is requested to immediately communicate to Romeloft. As a result, Romeloft will charge Tenant for the corresponding damage. Tenants must leave the apartment in a similar condition as when they arrived. The dishes must be cleaned and the garbage must be taken out of the apartment to the appropriate bins. It is compulsory to recycle waste correctly for all apartments in Rome. Guests are liable for fines up to 200 € if Tenants do not recycle correctly. We request also that all lights and appliances be switched off upon check-out. Romeloft applies 3 different cleaning rates depending on the size of the apartment: 50,00 € for small apartments (2-3 people), 75,00 € for medium apartments (4-5 people) and 100,00 € for large apartments (6+ people). These prices are included in the quote that you receive.


LIABILITY: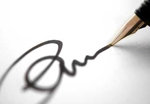 All of the properties listed on our website can be rented for a minimum stay of three (3) nights. All of the apartments have been checked and photographed by the Romeloft staff. The description of the property corresponds to the time of the Romeloft agent's visit. If Tenant should notice any irregularity from the description of the property, please contact Romeloft, stating in writing all complaints within 24hrs via e-mail ([email protected]). Romeloft will do its best to resolve any problems and to ensure Tenant a comfortable and pleasant stay. Romeloft is a real estate agency and does not own any of the flats in its catalogue, or on the website http://www.romeloft.com/. Therefore, Romeloft cannot be held liable towards contracting parties. The properties featured on Romeloft are composed of private apartments usable as holiday flats. Said properties cannot be classified in any international category such as hotels, hostels, or resorts. Furthermore, properties are furnished according to Landlord's tastes. 
In the rare event of urgent reparations in the apartment or unpredictable events, we reserve the right to modify your booking, giving you a comparable apartment or upgrading  your booked apartment at no additional cost. In case of complaints, please advise as soon as possible. Complaints notified after having vacated the apartment can not be taken into consideration.


FORGOTTEN OBJECTS/ KEYS LOST?
In case of loss or damage of the apartment keys, a 50 € fee shall be paid. In the event that you or somebody in your party forgets a personal belonging in a rented apartment, you must arrange a shipping service that will pick up the said object at our office, during business hours (M-F 9:00am-1:00pm; 2:00pm-6:00pm) and deliver it to your place of residence. We are not responsible for any shipping fees. We will be happy to mail it to your address for a 30€ service charge (+ shipping fees). If you have any questions or concerns, please feel free to contact us.


LOSS, DAMAGE OR THEFT OF PERSONAL ITEMS:
Romeloft is not responsible for loss, damage or theft of cash, jewelry or other valuables left unattended in the apartments.


OVERNIGHT ACCOMMODATION TAX IN ROME:
A €6.00 per person per day, applicable for up to 10 days
Implemented in compliance with GC Resolution No. 255 of 07/17/2023, as the Tourist Contribution for stays within Rome's boundaries. Children under the age of 10 years are exempt from payment.




ACCEPTANCE OF OUR TERMS AND CONDITIONS:
Our Terms and Conditions stated above are intended as automatically accepted by the Tenant with the confirmation of the reservation of our service.