Rome apartments for rent in the city center
Find Your Apartment in Rome
Find an accommodation in the most central areas of Rome, the "Centro Storico", Rome's historic center
Getting around in Rome can sometimes be a challenge. Opting for a city center apartment will save you a lot of time. With so many beautiful things to see, you will enjoy that extra time to stay just a little longer by the Trevi Fountain or up the Spanish Steps!
To make the most of your Roman holiday, take a look and choose from one of these delightful areas of the Eternal City. They are all charming in their own special way.
You cannot go wrong as these are the most beautiful and sought-for areas of Rome, mostly at walking distance from the greatest attractions of the Eternal city.
Enjoy Rome as the romans do

Enjoy your Roman holiday in the comfort of your own furnished residence. Feel like a local! Enjoy more privacy and freedom choosing us instead of an ordinary Rome hotel. With our spacious furnished apartments, there is little reason to choose a hotel room.
The best value for your money
Our guests always become our friends. We are your reference in choosing a dream accommodation in Rome, whether you are looking to rent an apartment, a studio, a penthouse or a loft.
Top Last Minute Offers
The offers are valid for stays ranging from the 4th December 2020 until the 11th December 2020

From 265 € / night
-10% discount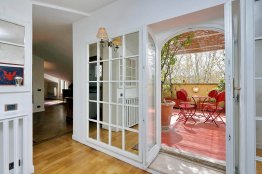 Area: Piazza del Popolo, Spanish steps, Trevi fountain, Rome
This lovely Spanish Steps terrace penthouse is very spacious at 120 square meters. You will find it on the top floor of a historic building in the very heart of Rome. Guests can also make use of the building's elevator.
Within just a five minute walk you […]

From 145 € / night
-10% discount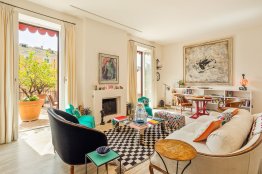 Area: Campo de Fiori, Trastevere, Rome
Located in the beautiful area of Trastevere, this Rome terrace apartment is meticulously decorated in a classic style and accommodates up to 5 guests.
The inside of this Trastevere apartment is composed of a large living room, a kitchen and dining area, three bedrooms and […]