Piazza Navona Apartments | Rome Holiday Design Rentals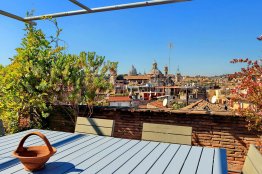 Area: Campo de Fiori, Pantheon, Piazza Navona, Rome
You will find this Campo de Fiori large penthouse in the very heart of the historical center of Rome. A family or a big group of friends will love this multi-level, air-conditioned family penthouse. Spread over two levels with three different terraces, it will quickly become your […]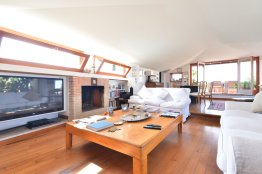 Area: Campo de Fiori, Piazza Navona, Rome
This fantastic and centrally located Roman apartment is situated on Via dei Leutari. It is on the fifth floor of a recently renovated, elegant eighteenth century building, which also has a lift.
The apartment stands on two levels. On the first, you will find the master bedroom […]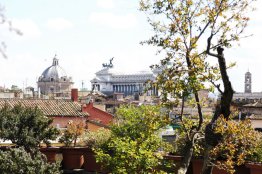 Area: Piazza Navona, Rome
The Property
You will find this amazing penthouse on the top floor of a patrician building in the most beautiful place in Rome: Piazza Navona. You will immediately feel the bohemian vibe which pervades the soul of this Rome apartment.
When you enter this lovely space, you'll […]