romantic Archives - Page 2 of 2 - Rome Apartments Rental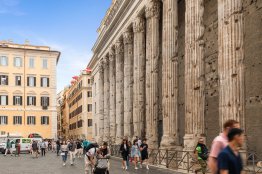 Area: Campo de Fiori, Pantheon, Piazza Navona, Trevi fountain, Rome
You'll find a wonderfully cozy penthouse a little less than 100 meters from one of the most majestic monuments of Rome. Moreover, this property will make your stay as comfortable as possible. You can access it on the 5th and last floor of a characteristic historic building (with an elevator). […]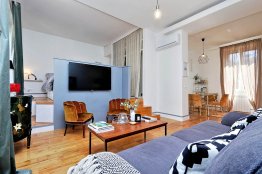 Area: Trastevere, Rome
This Trastevere Cozy Studio Apartment is located in the characteristic neighborhood of Trastevere. The apartment is only a few minutes walk from the heart of this enchanting quarter of Rome. You will find the apartment on a quaint and quiet street.
You will find this studio apartment […]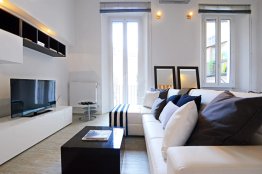 Area: Campo de Fiori, Jewish Ghetto, Piazza Navona, Rome
This stylish property boasts a newly-renovated and tasteful interior. You can access it on the 3rd floor of a seventeenth-century building which doesn't have an elevator. You will moreover find it on Via dei Cappellari. This lovely street opens onto Campo de Fiori square.
Until the sixteenth century, the street […]