Jewish Ghetto Apartments | Rome City Center Vacation Rentals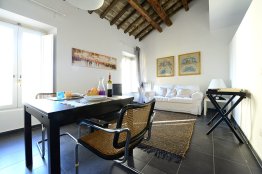 Area: Campo de Fiori, Jewish Ghetto, Pantheon, Rome
You will find this nice, new and well-kept apartment in the Roman Jewish ghetto.
This cool Rome apartment for rent sits on the last floor of a typical building. Unfortunately the elevator does not serve three of the floors. Couples looking for a romantic stay in […]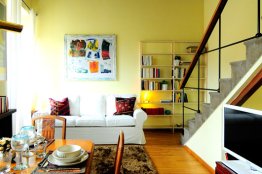 Area: Jewish Ghetto, Pantheon, Rome
This 2 levels apartment sits in one of the most fascinating sixteenth century buildings. This features a beautiful inner courtyard with roman columns. An elevator leads you up to the 3rd floor. There is then one further floor to climb to reach the apartment.
When you first enter the apartment you have the […]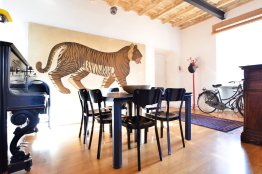 Area: Campo de Fiori, Jewish Ghetto, Rome
A young family or a group of friends on their Roman holiday will find a perfect home in this Campo de Fiori cozy apartment. You will find it on the 4th and last floor of an ancient building without an elevator. However even the climb up will almost take […]