Rome Highlights
>
Eating in the Jewish Ghetto
---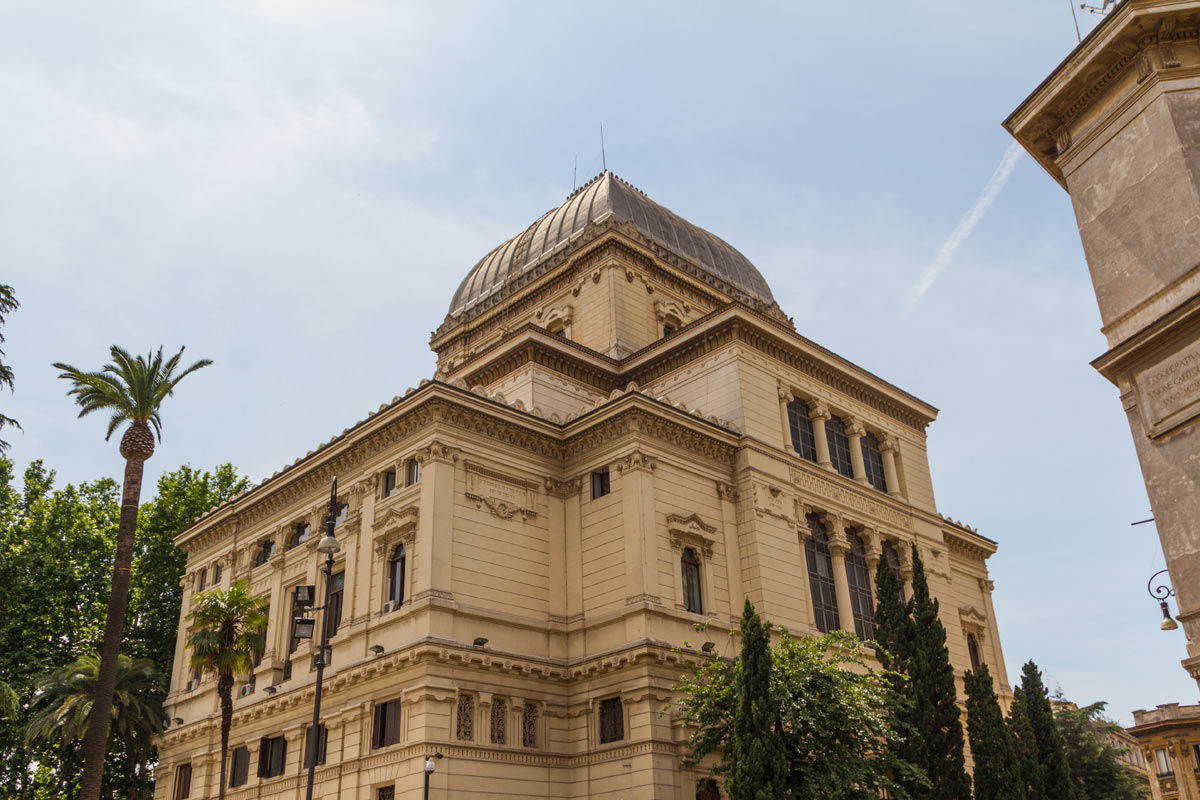 The Jewish Quarter, or Jewish Ghetto, is a beautiful and atmospheric area in Rome. It moreover boasts in an incredibly important history. This was the last standing Jewish ghetto before the Nazis reintroduced them in WWII. It was a 1555 Papal Bull that first established this ghetto. From here on in it kept growing until, in the 19th Century, its boundaries had expanded from the original three gates, to eight.
During its time as a ghetto, this area was a terrible place to live. It was extremely susceptible to flooding given its proximity to the river. Moreover, upon its founding, there was no running water in the area. This is why you can see various fountains within this area, added out of necessity rather than aesthetic reasons. After the unification of Italy, the ghetto ceased to exist, given that religious law no longer held any standing over the land. Thus, in 1888, exactly 333 years after its commission, the walls of the ghetto were torn down. It was at this time that the impressive and quite stunning synagogue was erected.
Despite what some might say, Jewish culture has had an enormous influence on Italian gastronomy ever since the 14th Century, if not before. Jewish traditions are now so integrated into the food, especially in Rome, that many dishes forget their origins. The food born out of the ghetto, as you can imagine, is humble and something of a 'cucina povera' (poor kitchen). Nevertheless, the imagination that the people needed to create meals out of the scraps leaded to some truly delicious foods that you can still taste today. Dried beef, artichokes, courgette, fish, and offal are some of the base ingredients in this cuisine. Moreover, much of it is fried, which inhabitants of the ghetto did in order to add flavor. Fried artichoke is a classic delicacy of the area, which every restaurant will proudly prepare in its own way.
Today the area is quite up-scale, certainly a happening place and a beautiful place to stay during your visit. It is famous for its food, especially its plethora of kosher restaurants serving up traditional Jewish-Roman dishes. Below you will find just some of the restaurants that populate this district of Rome's historical center.



Nonna Betta
This is perhaps the most famous of the restaurants in this area. Nonna Betta offers a surprisingly large variety of dishes, on two separate menus (dairy and meat). You will not be stuck for choice here! We highly recommend booking in advance, it being one of Rome's most famous restaurants. Despite its popularity, the prices remain reasonable, and the food as authentic and delicious as smaller places.
Via del Portico d'Ottavia, 16
0668806263
Fonzie the Burger's House
You might not think burger house when you think Jewish cuisine, but this is a little different. It offers kosher and vegetarian options on top of standard varieties of burger. This is included in our list because it is a great place to grab a take-out lunch. It has seating and standing space, however it can be lovely to take the food outside into a piazza, and enjoy it whilst soaking up the district's atmosphere.
Via di Santa Maria del Pianto, 13
0668892029



Yotvata
Yotvata is a rather particular place, though it is extremely popular with the locals. This eatery is famous for its kosher cheeses, which you can enjoy on large tasting platters. They also serve kosher pizzas, which is of course a must when in Rome! The pricing is reasonable, and the atmosphere friendly. Most of all, this place places the Jewish traditions at its core, and remains true to the original recipes.
Piazza Cenci 70
0668134481



Al Piperno
Visitors should note that this is not a kosher restaurant, though their dishes very much adhere to the Roman-Jewish cuisine. It opened in 1860, a testament to the quality of the food that it produces! One of its most famous dishes is in fact a dessert. The 'Palle di Nonno' is a speciality comprising of deep-friend ricotta, riddled with chocolate chips.
Via Monte dei Cenci 9
0668806629
Il Giardino Romano
This is a great place for first-timers, offering a combination of traditional Jewish and traditional Roman cuisine. Its owners take especially great pride in their artichokes, which arguably some of the best in the quarter. For those traveling in groups, this is the perfect place to find a range of kosher and non-kosher, Jewish and Roman.
Via del Portico d'Ottavia 18
0668809661



Taverna del Ghetto
This is the place for anyone adhering to a strict kosher diet. In fact, this particular restaurant is under the supervision of the Rabbinical Office of Rome. That aside, the food is of a good quality, and its menus offer a great variety of the traditional dishes. Its tastes are authentic, and its position on the Via del Portico d'Ottavia places it in the quarter's liveliest and most atmospheric areas.
Via del Portico d'Ottavia 8
0668809771