Rome Trevi apartment accommodation - Page 3 of 3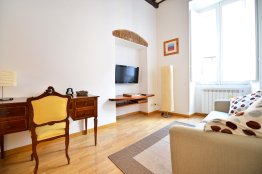 Area: Pantheon, Spanish steps, Trevi fountain, Rome
Located in the heart of the historical center of Rome, this charming Spanish Steps apartment for rent offers an ideal starting point for your Roman holiday.
Traveling with a large group? You may be interested to know that this apartment can be rented together with […]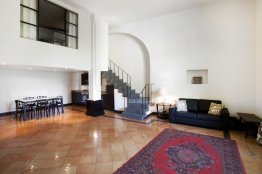 Area: Piazza del Popolo, Spanish steps, Trevi fountain, Rome
The Property
This is a sophisticated and spacious Rome apartment for rent. Its interiors fit in harmoniously with the stylish and exclusive area in which it lies. The clean and bright spaces contrast with its sleek, dark features such as its kitchen.
When you enter […]