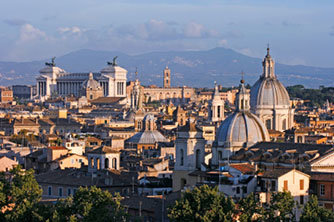 Welcome to Romeloft.com! We have the best to offer in Rome apartments, from cheap studios to luxury accommodation and stylish lofts.
Choosing the right location makes all the difference for your stay in Rome. This is why you'll find our apartments categorized by area. Making the right choice is easy at Romeloft.
We list apartments in the historical center of Rome, beautiful, typical and safe and in a walking distance from all major sites in Rome.


Enjoy Romeloft.com!
Find an accommodation in the most central areas of Rome, the 'Centro Storico', Rome's historic center:
Rome is a very large city and transportation is not very efficient - staying in the city center will let you save time, and in Rome there are so many beautiful things to see that time is never enough!
To make the most of your vacation, choose one of these incredible areas. They are closely located but have different peculiarities.
Enjoy your Roman holiday in the comfort of your own furnished residence. Feel like a local! Enjoy more privacy and freedom choosing us instead of an ordinary Rome hotel. With our spacious furnished apartments, there is little reason to choose a hotel room.
We deliver the best price/performance ratio!
Our guests always become our friends. We rent apartments, studios, penthouses, and lofts in Rome helping you making the right decision when choosing your ideal accommodation.
For any question you may have. We are glad to help you, giving you access to the best deals in Rome apartments and booking the ideal accommodation for you.
You can read as well our guest reviews, written by actual guests, if you are still asking yourself if you should stay in apartment or hotel while in Rome