large rome apartments Archives - Rome Apartments Rental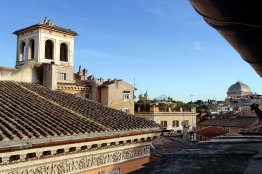 Area: Campo de Fiori, Jewish Ghetto, Pantheon, Rome
This stylish Rome apartment for rent is situated on Piazza dell'Enciclopedia Italiana. At a few steps from the Pantheon and Campo de Fiori, this elegant penthouse offers a perfect starting point for an amazing family holiday.
You will find the apartment on the 4th floor of a […]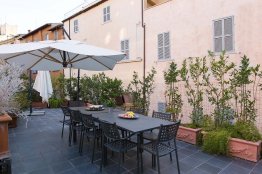 Area: Pantheon, Piazza Navona, Spanish steps, Trevi fountain, Rome
This centrally located mansion is situated on Vicolo del divino Amore. This elegant mansion sits on four levels and has a fantastic terrace with stunning views. Moreover, with 6 bedrooms and 5 bathrooms, this place is ideal for a large family or a group of friends. This […]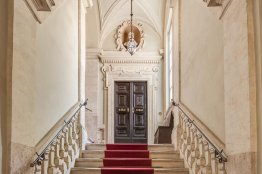 Area: Campo de Fiori, Jewish Ghetto, Pantheon, Piazza Navona, Rome
Located on the ground floor of a sumptuous building in Rome's historic center, this apartment is the definition of luxury.
While maintaining all historic characteristics, it has been recently renovated as to accommodate up to 12 guests with the utmost comfort.
On the main […]