Rome Highlights
>
Best Bars in Monti
---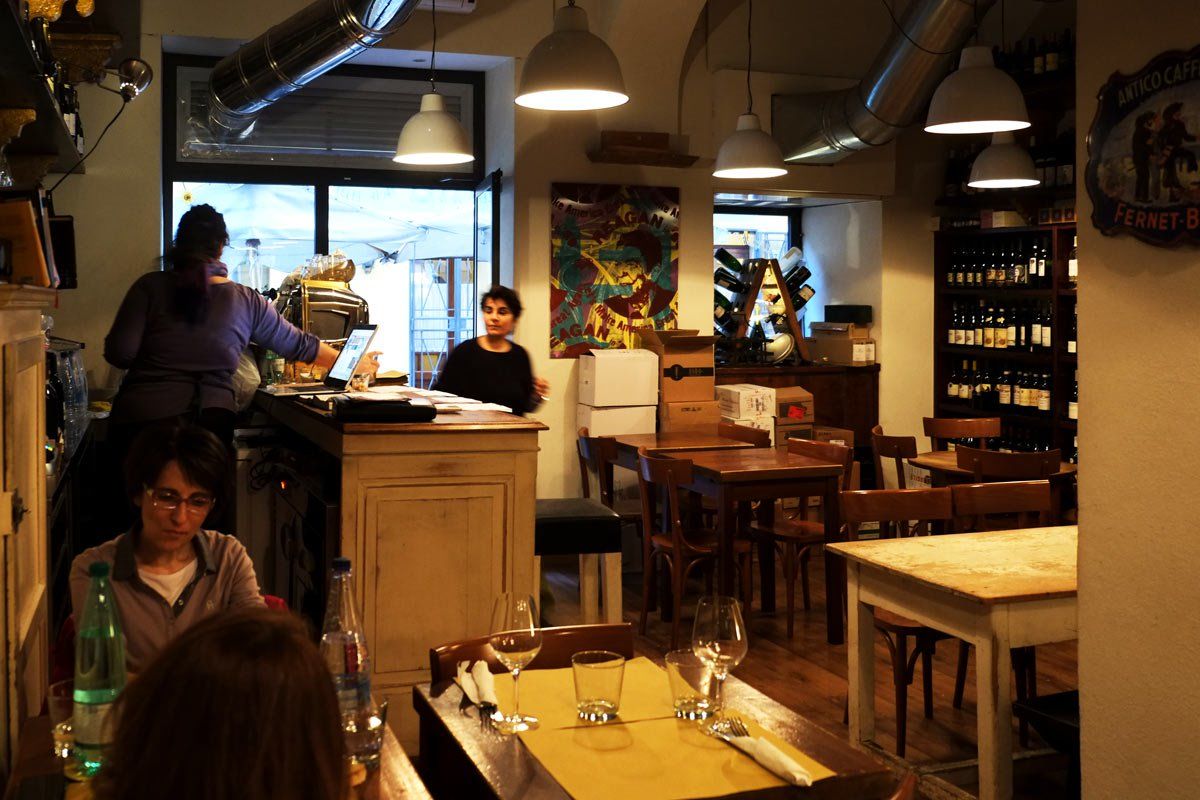 Ask any young Roman for the best and most central place to experience the true energy of the city, and they will almost certainly point you to Monti. The central fountain in Piazza della Madonna dei Monti serves as a meeting point and is surrounded by chattering groups of friends every evening, beer and suppli in hand, before they move on to the vintage shops or tiny bars and restaurants that line this neighbourhood's streets. Our list of the best five bars in Monti is the perfect guide to your evening out with the locals and your key to experiencing Rome as Romans do!

Analemma
For one of the best aperitivo selections in town and a warm atmosphere, head to Analemma in early evening. There is a cocktail menu with ten speciality drinks created specially for the bar by local Cristian Bugiarda (owner of the equally fantastic Freni e Frizioni in Trastevere), which are all equally delicious.
However if you just can't decide, the exceptionally friendly bar staff are always happy to create a cocktail especially for you, and the food here is consistently good. It changes according to the seasons, ensuring that the chefs use only the freshest and ripest produce and the aperitivo selection offers a varied selection of rice and couscous dishes, as well as a daily soup, our favourite dish of zucchine marinated in mint and lemon, tuna and salmon sushi and potato wedges with accompanying sauces. Another best-seller is their traditional Italian panzanella salad, made with tomato, marinated bread and onions.
An extra seating area tucked away in the back of the bar means there's usually plenty of space, so you can settle down in a comfy armchair and soak up the atmosphere. The decor is informal, with vintage leather sofas and low tables. This quirky and charming bar also offers a tasty and affordable brunch menu (a rarity in Rome) with an 'English breakfast' and homemade cakes, but you should certainly book as it gets crowded and for good reason! With both free WiFi and a football table, this bar tends to attract a younger crowd and is a great place to start your evening.
Address: Via Leonina 77
Opening Hours: Every day from 10am – 2pm
Facebook: AnalemmaMonti

Blackmarket
Cosy, eccentric, and beautifully decorated, Black Market is a quirky bar and art gallery tucked away on Via Panisperma. The slightly unpromising entrance gives way to labyrinthine interiors that have an intimate feel, decorated in warm colours and dotted with mismatched chairs. During the day, you'll find a 50s style tearoom serving tea and cake, while at night they have a special 'mixology' menu full of delicious cocktails and a wide selection of wines. So successful that they've recently opened a second bar in the student area of San Lorenzo, the owners of Blackmarket know exactly what they're doing.
Our favourite spot is the tiny mezzanine level that allows you to sit above the rest of the room, on your own private balcony. With live music most evenings and the option to eat in the bistro section, you're sure to enjoy a lively yet relaxing night in Black Market, surrounded by locals.
Address: Via Panisperna 101
Opening Hours: Every day from 5.30pm – 2am
Website: www.blackmarketartgallery.it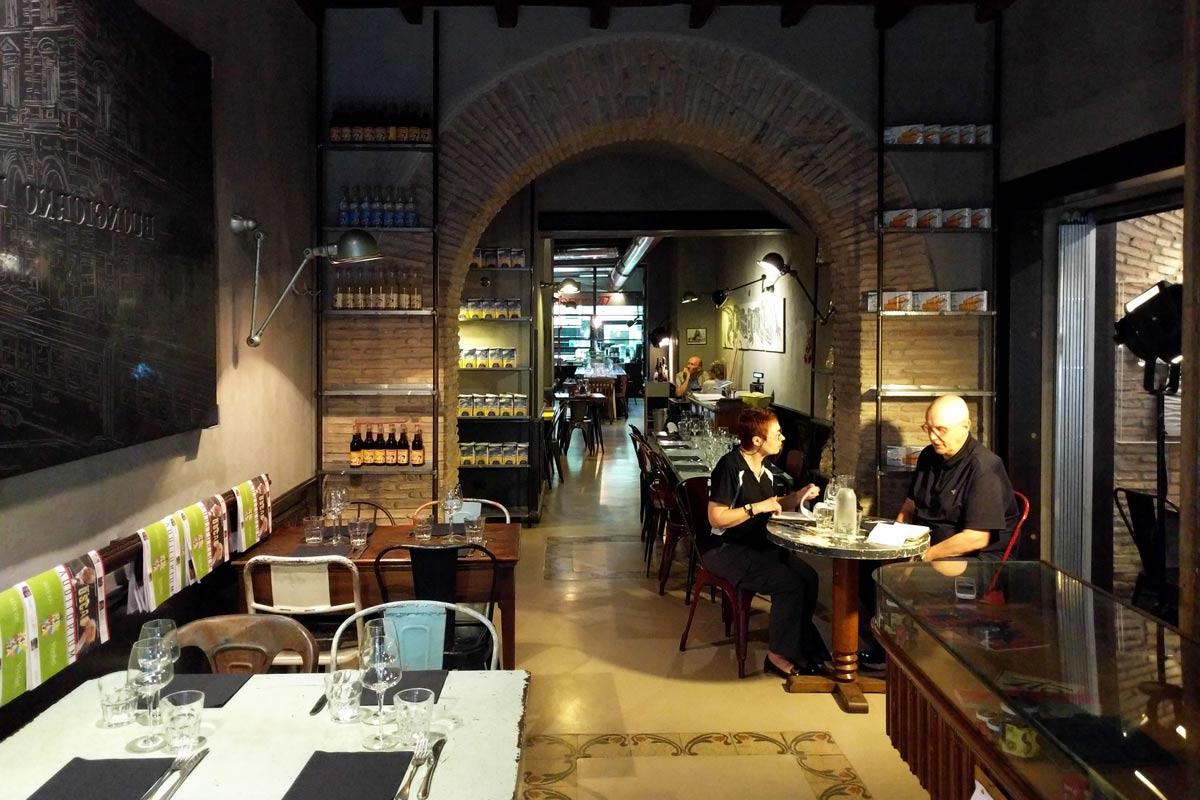 Urbana47 (Baretto)
The fashionable Via Urbana is home to this highly anticipated cocktail bar, which opened up as an extension to the popular and inventive restaurant 'Urbana 47'. Head through the crowded dining room and a small entrance leads you to a surprisingly spacious bar area with plenty of seating and standing space.
The bar itself is spread over two levels: the main area has a small dance floor and live music space and an elevated balcony area with further tables. The atmosphere is cozy with purposefully kitsch art-deco design elements and dim, atmospheric lighting. The cocktails served here are the brainchild of a famed local mixologist, and on the menu you'll find inventive spins on classic cocktails using only the freshest ingredients. Their Facebook page is regularly updated with live music events, and the friendly staff are always happy to tell you about their regular music nights, such as Spanish guitar jazz every Sunday evening. This is also a great bar for foodies looking for a delicious or unique souvenir to take back home, as the restaurant has a deli corner offering hand-painted jars and a selection of tasty specialities.
Address: Via Urbana 47
Opening Hours: Monday to Friday from 8.30am – midnight, and Saturday and Sunday from 9.30am – midnight
Website: www.urbana47.it/home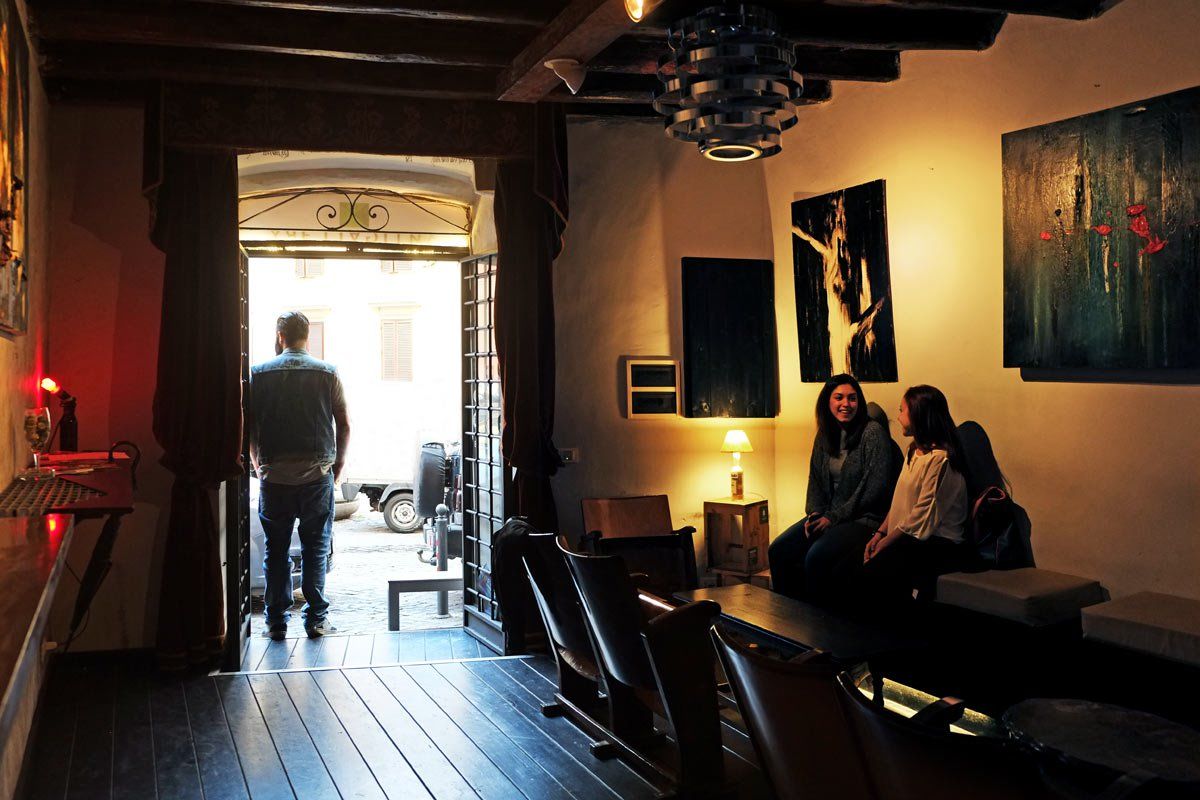 Antigallery
Tucked in an inconspicuous building off Piazza degli Zingari, this contemporary art space and birreria is the perfect place to grab a cold bottle of craft beer and sit out on the piazzetta outside.
Better yet, take your beer and wander down to the fori imperiali or the Colosseum for a night stroll that will reveal a side of Rome that is normally hidden by the bustling morning crowds. The ruins in this area are beautifully lit by night, creating an eerie and magical atmosphere. Back in the bar, Antigallery offers a huge variety of beers on tap (both local and international) as well as beer by the bottle to drink on the spot or take home.
The space itself, despite being small and unpretentious, often plays host to live music events as well as film screenings that spill out onto the pedestrian area outside the bar, and you'll notice that many locals are clearly regulars! There are also regular art exhibitions which are publicised on their Facebook page.
Address: Piazza degli Zingari 3
Opening Hours: Tuesday to Sunday from 6.30pm to midnight. Closed on Mondays.
Facebook: Antigallery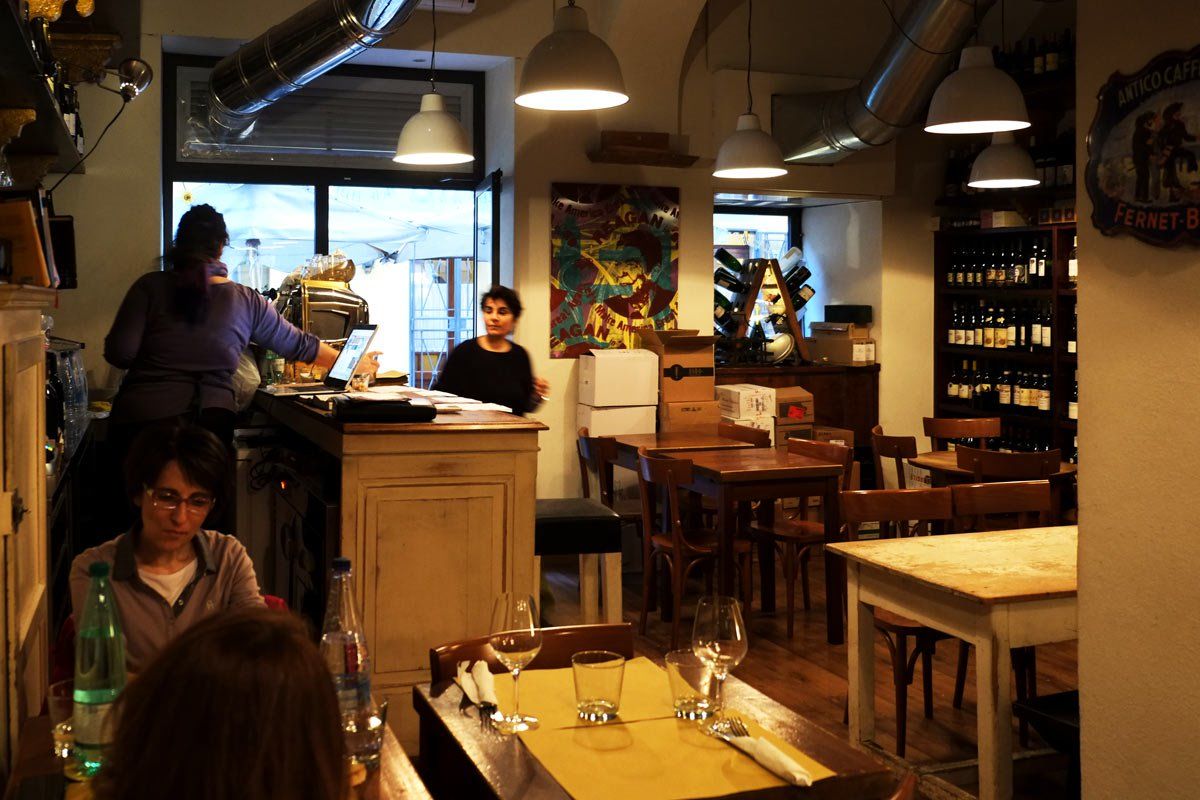 La Barrique
This chic enoteca in the heart of Monti offers much more than your average wine bar. It boasts some exceptional bottles of wine, both naturally and traditionally made, a menu dedicated to Champagnes (at decent prices) and unusually for Rome also has a great selection of sweet and dessert wines for after dinner.
It is also well-known as a great spot for a tasty and low-key dinner with friends, with a speciality carpaccio menu, and simple yet exquisite dishes such as pasta with lemon, mint and prawns. There is a selection of dry-cured meats and cheese every evening to accompany the wines, and the back room, known as the salottino, is the perfect setting for a romantic dinner for two. Just make sure you book if you want to eat there, as it is very popular!
Address: Via del Boschetto 41
Opening Hours: Monday to Friday, from 1pm – 3.30pm for lunch then from 6.30pm – 1am. Saturday and Sunday from 6.30pm – 1am.
Telephone: 06 47825953