Rome Highlights
>
Where to Find the Best Modern Art in Rome
---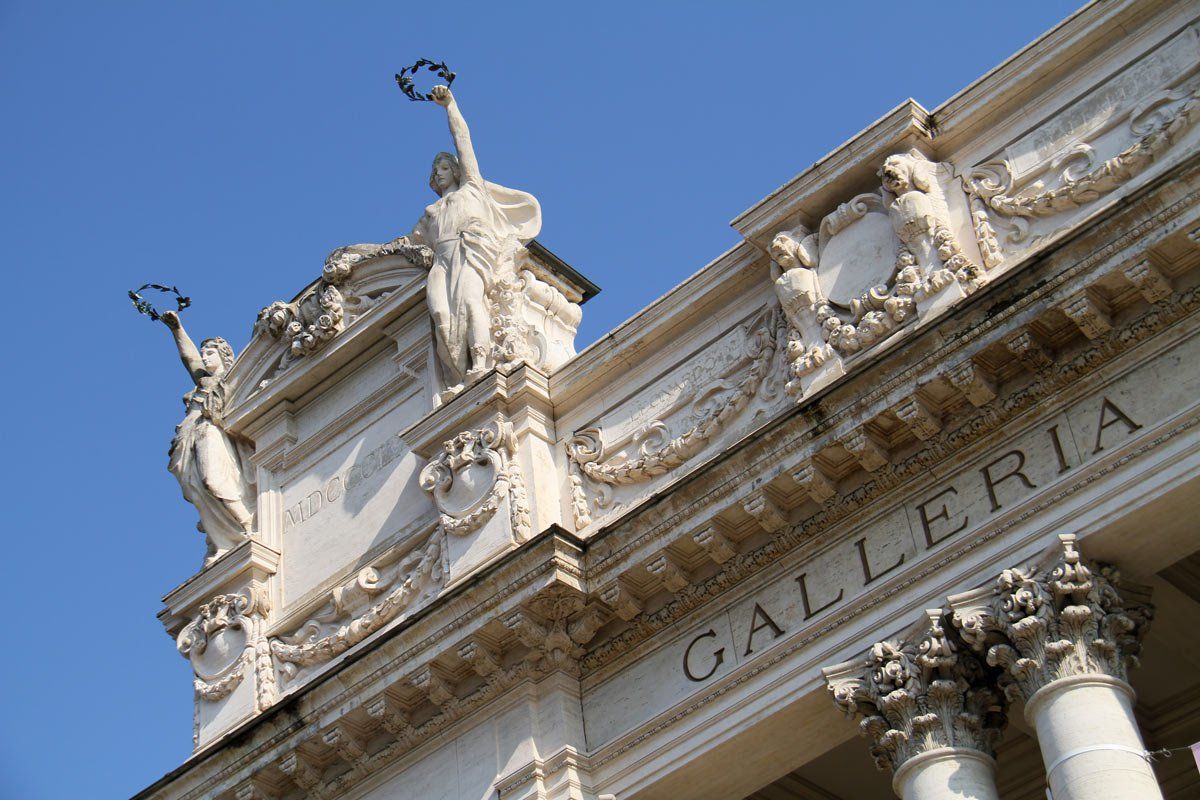 Modern art in Rome might not spring to mind when you visit the Eternal City. However, Rome has plenty to offer in this department. It has galleries focusing on Roman culture and artists in particular, as well as more international galleries exhibiting world-renowned artists. Lovers of all types of contemporary and modern art will find something to their taste. Below is a selection of our favorite collections of modern art in Rome, ready for whenever you feel like a break from the city's equally beautiful historical art!



MaXXI – Via Guido Reni 4/A
The MaXXI is Rome's first national museum dedicated solely to contemporary art. Its sole aim is to promote awareness and practice of the contemporary creative processes of Italy. It lies in the Flaminio neighborhood, at the site of a former military barracks. Today, a building designed by the renowned Zaha Hadid draws art lovers from all over the world to its interiors and even exteriors. A magical structure, its spaces are interesting and innovative, just as the art that inhabits them. It offers its visitors five floors of exhibition space, with extensive and in depth explorations of various artists' work. In fact, for many of its exhibitions, guests can listen to and watch interviews with the artists themselves, documentaries about the installation of the art pieces, and even contextual documents.
Friday-Tuesday 11.00-19.00, Thursday 11.00-22.00, closed Monday.



MACRO – Via Nizza 138
The MACRO, or the Museum of Modern Art in Rome, spreads across two different locations. The first, in Via Nizza, and the second, the MACRO Testaccio, at Piazza Orazio Giustiniani. This gallery very much comprises a civic institution, and places great emphasis on its role amongst the Roman community. Here workers involved in the field of contemporary art as well as the general public can propose events and exhibitions. Its aim is to create a versatile space for contemporary art, and its role within the community. Partly, it also hopes to garner a more productive relationship within the Roman community.
The exhibitions themselves are wide and varied, and will often change depending on visiting exhibitions and city-related events. Here you will find some of the more local pieces of modern art in Rome. It is well worth a visit for anyone looking to immerse themselves in the creative expression of a city, rather than the nation as a whole.
Tuesday-Sunday 10.30-19.30, closed Monday.



Galleria d'Arte Moderna – Via Francesco Crispi 24
At its origins, this art gallery was very much a gallery of Rome's citizens. Even today, many of its artists come from Rome, however you will also find a greater variety. Here you can admire the works of such artists as Sironi, Ferrazzi, de Chirico, Savinio, Carrà, Campigli, Pirandello, and more.
Furthermore, the gallery itself lies in an ancient monastery that belonged to cloistered Carmelite nuns. It provides a thought-provoking contrast to the modern and contemporary artists exhibited inside. It is also one of the more central art galleries offering modern art in Rome. Anyone looking for a break from the historical art, without detaching yourself completely from Rome's intrinsic history, should definitely pay this gallery a visit.
Tuesday-Sunday 10.00-18.30, closed Mondays



Galleria Nazionale d'Arte Moderna e Contemporanea – Viale delle Belle Arti 131
Though it might seem that this is simply a variation on all of the above, don't be fooled by the similarity of the galleries' names. Each hosts a very different and unique collection of art, with its own context, specific curation, and story to tell. The Galleria Nazionale welcomes its visitors with large, lofty white rooms with carefully placed pieces. The rooms also flow nicely into one another, and the gallery sits on two different levels. Look out for borrowed pieces of ancient or renaissance art and artefacts that are dotted between contemporary pieces.
This building is found on the other side of the Villa Borghese to the historical center. This is easily reachable via tram, metro, and bus.
Tuesday-Sunday 8.30-19.30, closed Monday.



Gallery Lorcan O'Neill Roma – Vicolo dei Catinari 3
This independent gallery is a serene and open space, located in the historical center. Its light and seemingly sparsely populated interiors make for a visual and physical breather from the dense city center. The art on display moreover brings a new flavor to Rome's contemporary art scene. Admire the work of artists such as Eddie Peake, Kiki Smith, Sam Taylor-Johnson, Gary Hume, and Masbedo, to name just a few.
A decidedly more international collection, this gallery offers something refreshing and innovative. Come to stroll around its blank interiors, leaving plenty of space for thought and reflection upon the works.
Tuesday-Friday 11.00-19.00, closed Saturday-Monday.



Monitor – Via Sforza Cesarini 43
With a sister gallery in New York, Monitor carries its cool, experimental atmosphere into Rome. It also aims to stay on the cutting edge of contemporary art, and its mission is to provide a versatile space for the experimentations of the newest artists on the scene. Though it has a distinct flavor for the international, Monitor also promotes and supports Italian artists. Moreover, it holds several events, the details of which can be found on their website, that promote, spread awareness, and celebrate such young artists.
Tuesday-Saturday: 13.0-19.00



Galleria Marie-Laure Fleisch – Via di Pallacorda 15
This gallery is dedicated solely to artwork created on paper. Paper is an interesting medium, simply because of its long history and diverse contexts. Over the years it has aided communication, education, expression, and has moreover often been connected with a more privileged way of life. Here you can admire the works of international and national artists such as Hilla Ben Ari, Sergio Breviario, and Etti Ebergel. It is moreover an enthralling and magical journey through this gallery, and is sure to leave all its visitors with a new impression of what art can be. This is perhaps one of the most singular galleries of modern art in Rome, and cannot be missed!
Monday-Friday 14.00-20.00, Saturday 16.00-20-00, Sunday by appointment