Rome Highlights
>
Gluten Free Restaurants in Rome
---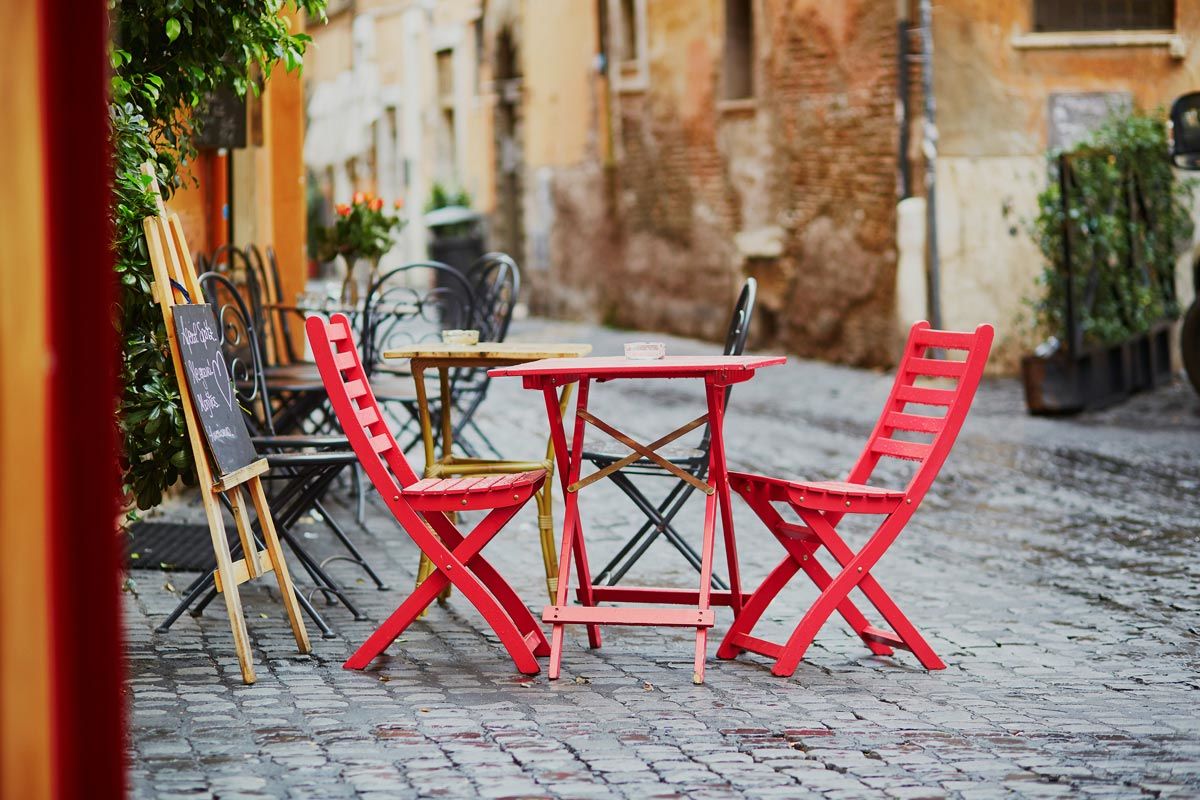 More and more people are being diagnosed with Celiac's disease each year. You may hear that only 1% of the North American population has been diagnosed with Celiac's. In fact, many others suffer from some form of gluten or wheat intolerance. These intolerances can make it very difficult to travel, especially to a country where you find pastas and pizzas at every corner. But with the number of cases of celiac's disease in Italy on the rise, more restaurants now offer either completely gluten free menus or tasty gluten free options. While finding gluten free restaurants in Rome still requires some planning, with our guide below, you can still taste all the culinary delights Italy has to offer!



Gluten Free Restaurants in Trastevere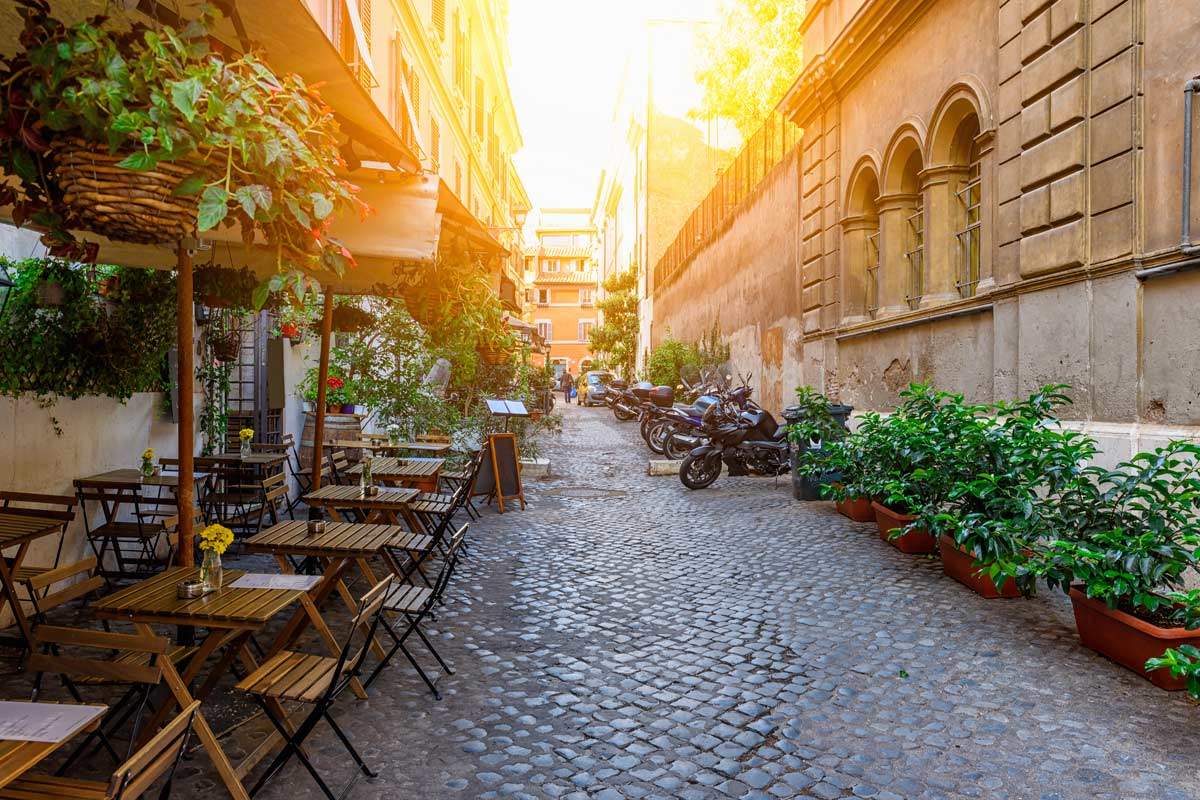 MamaEat! – Via di S. Cosimato, 7/9, 00153 Rome, Italy
This restaurant consistently boasts 4 or 5 star ratings on the leading travel review websites. This is one of the most celebrated gluten free restaurants in Rome. It offers an extensive menu with each item available as both regular and gluten free (for a small extra charge). Frequented by locals and tourists alike, MamaEat! caters to everything from a quick lunch to a long relaxing meal after a day of touring Rome's sites. Reserve a place in advance or arrive early if you want a seat outside. Alternatively, the newly decorated interiors provide a great haven on cold or rainy days. Make sure you specify gluten-free however, as at times the servers can seem slightly confused at the prospect. With that being said, this will be the best pizza you'll find amongst the gluten free restaurants in Rome!
Il Tulipano Nero – Via Roma Libera, 15, 00153 Rome, Italy
Set further back from main tourist area of Trastevere, Il Tulipano Nero offers a good selection of gluten free options. It moreover houses an entertaining host who will warmly greet you. The gluten free pizza at this restaurant seems to be of the frozen crust variety and the pastas a little hit or miss. Despite this, this is still one of the gluten free restaurants in Rome that is worth the visit. The restaurant attracts both locals and tourists alike and offers both indoor and outdoor tables. The servers all seem to be very knowledgeable about gluten sensitivities so there is little need to worry about getting the wrong food here. The colourful host always ensures guests end their meal with a cool limoncello or mirto.



Gluten Free Restaurants near the Vatican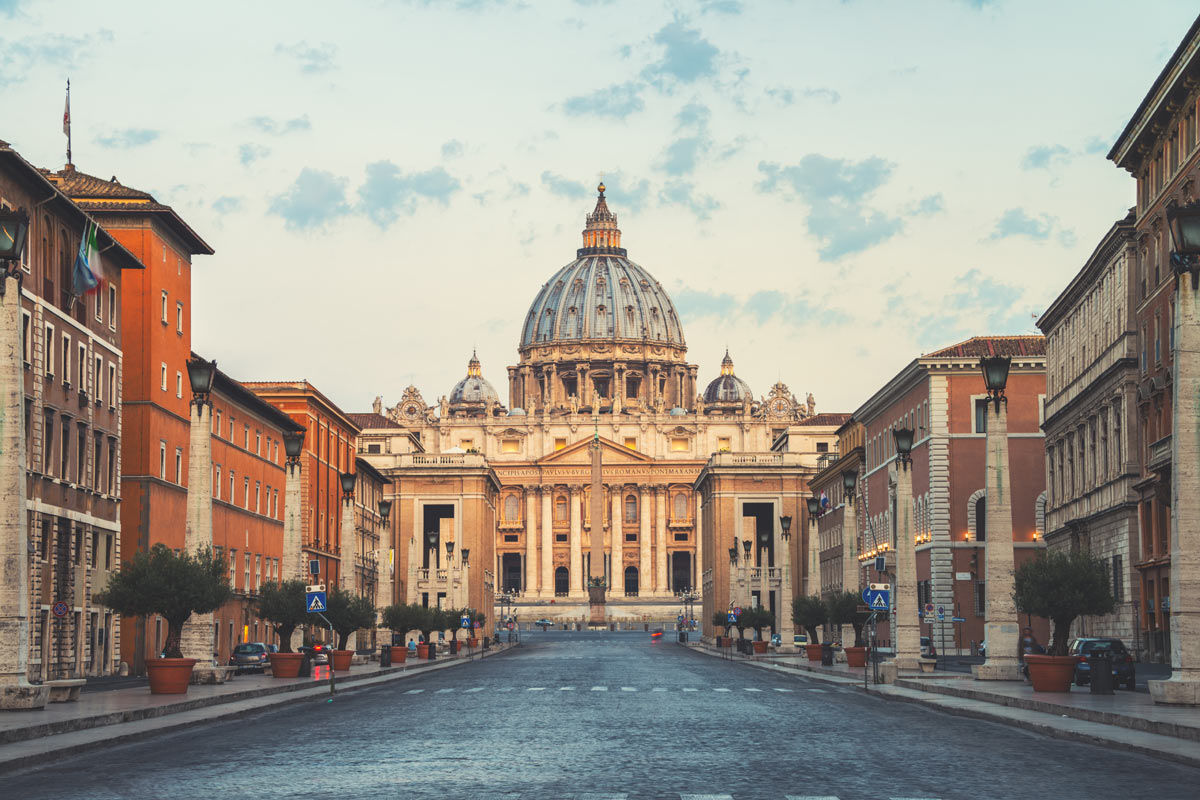 La Soffitta Renovatio – Piazza del Risorgimento, 46/a, 00192 Rome, Italy
Ask almost anyone who has tried the gluten free menu items at La Soffitta Renovatio and they'll likely tell you it's the best they've ever had! This is no doubt largely due to the fact that the kitchen prepares its gluten free pasta itself, using fresh ingredients. Even non gluten free friends will appreciate how good the pastas are. Pastas aside, you can also enjoy many other dishes in their gluten free selection. You will have an entire menu of gluten free, from pizza to antipasto, main dishes to desserts. Of course, like with the large majority of gluten free restaurants in Rome, you will have to pay a little extra. Nevertheless, many would agree that in this case it is well worth it.
La Pilotta – Via di Porta Cavalleggeri, 35, 00165 Rome, Italy
La Pilotta is the perfect spot to relax with a glass of wine and some great gluten free pasta. Head here after exploring the vast and interesting Vatican area. While some diners seem shocked by the extra charges for gluten free, it is quite standard in Italy and well worth it. This is one of the more touristy gluten free restaurants in Rome. Keep in mind that prices may be a little higher than if you were to venture outside the city centre. The restaurant is family run and the owner Mario is happy to chat with his foreign customers when the restaurant isn't busy. La Pilotta is definitely worth popping into for a quick lunch between visiting the sites of Rome.



Gluten Free Restaurants near Campo de Fiori and Piazza Navona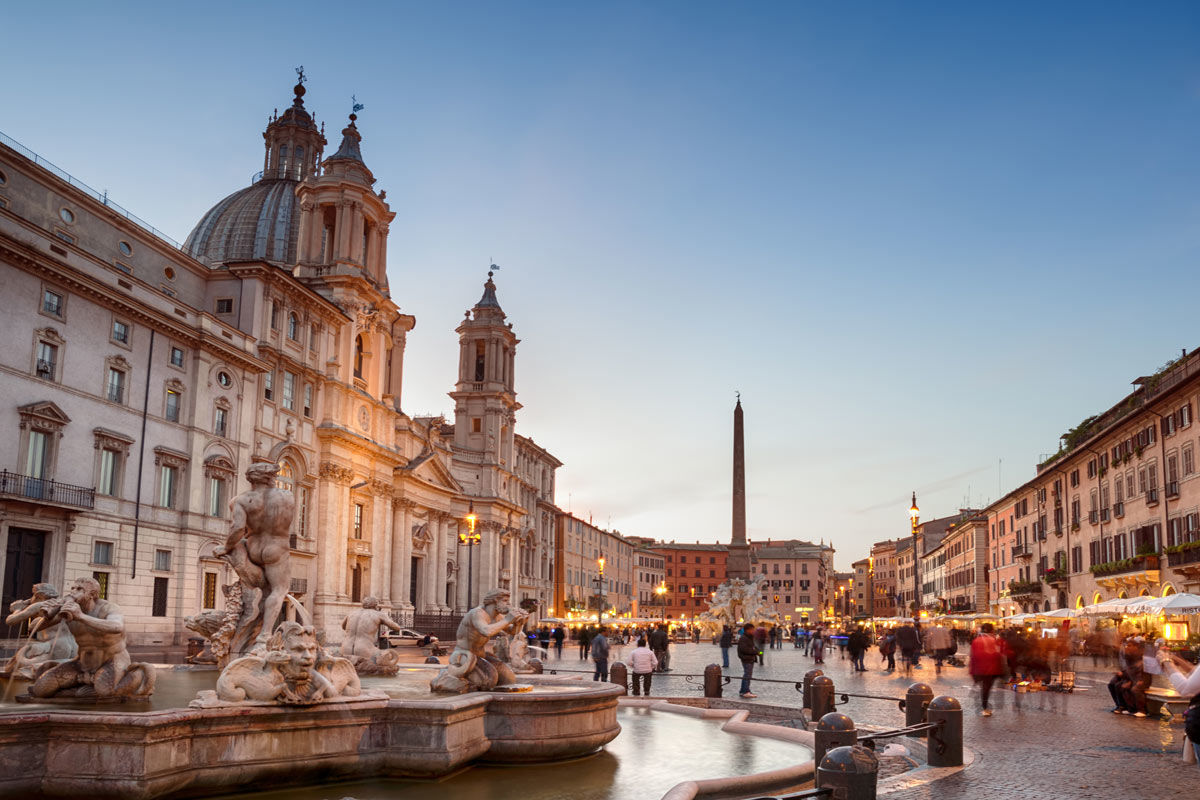 Voglia di Pizza – Via dei Giubbonari, 33, 00186 Rome
Those looking for a wide-ranging, uncompromising selection of gluten-free pizzas should definitely head to this pizzeria. Simply ask the waiting staff, and they can order almost every pizza on their regular menu in a gluten-free variety! Moreover, they offer both desserts and beers for gluten-intolerant customers. Here you can enjoy a carefree yet fully-rounded meal. Moreover, its location in the lively Campo area makes for a great position to start an evening of bar hopping and mingling with the locals.
4 Fiumi – Piazza Navona 37-8, 00186 Rome
Located on one of Rome's largest and most well-frequented piazzas, 4 Fiumi has not become lazy in its offerings. Aware of its diverse and international crowd, this restaurant provides many different gluten-free options for those customers who desire them. Not just pizza, but also many pasta dishes can be enjoyed in their beautiful outdoor seating area. Munch on some delicious food whilst people watching on one of the most famous piazzas in Rome. Why not head to the Grom gelateria down the street for some gluten-free ice cream as dessert?



Gluten Free Restaurants near the Pantheon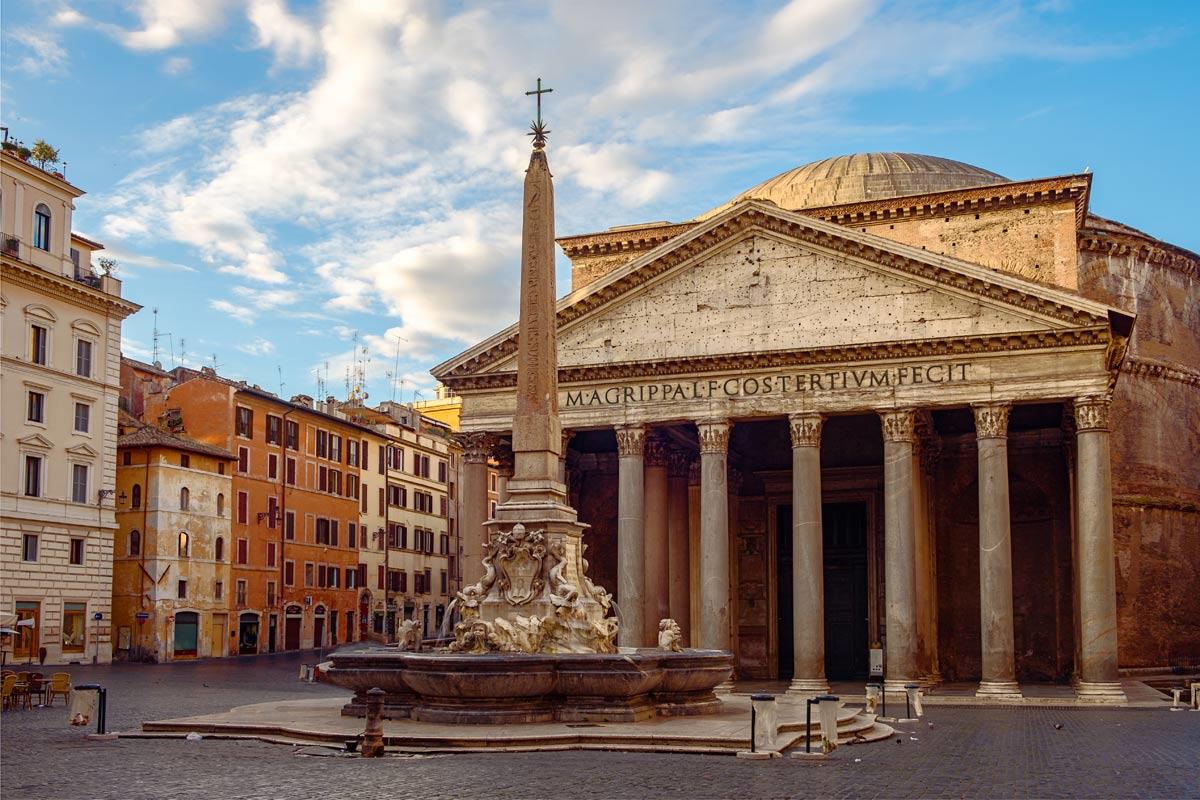 Pantha Rei – Via della Minerva 18-19, 00186 Rome
This locality will offer you gluten-free pizzas, pastas, and also other typical Roman dishes. It is extremely close to the Pantheon, so the atmosphere is usually lively and infectious, being surrounded by history, culture, and of course brilliant gastronomy. Come here to relax after a day of exploring, to enjoy some excellent food with flavors that belie their gluten-free ingredients. We particularly love their tonnarelli alla carbonara, a classic that is sure to impress!
Pietro al Pantheon – Via dei Pastini 125, 00186 Rome
Recommended by locals and tourists alike, this ideally situated restaurant offers several gluten-free dishes. Moreover, it is one of the most reasonably-priced gluten free restaurants in Rome. Though they might not be multilingual, the staff will be happy to help with any menu queries. If anything, the slight language barrier can offer an extra assurance that you are dining in a truly Italian eatery. You will find it slightly removed from the Pantheon itself, giving it a more tranquil atmosphere than a bustling piazza. The food is incredibly flavorful, and we especially enjoy the maltagliati al tartufo.
Ristorante La Tavernetta 48 – Via degli Spagnoli, 48, 00186 Rome
This restaurant claims to offer one of the best gluten-free menus in the whole of Rome! Definitely not one to be missed out on, the gluten-free varieties seem to be less of an afterthought, and more of a whole other category for this welcoming eatery. What is more, you can be sure of quality given that their menus will often change depending on availability of fresh produce. A delightful combination of exquisite Italian cuisine and awareness of their international markets, all menus are also available in up to 9 different languages. Hospitality is as important as the food here, so you will be sure to spend a relaxing and friendly atmosphere.



Gluten Free Restaurants near the Trevi Fountain and Spanish Steps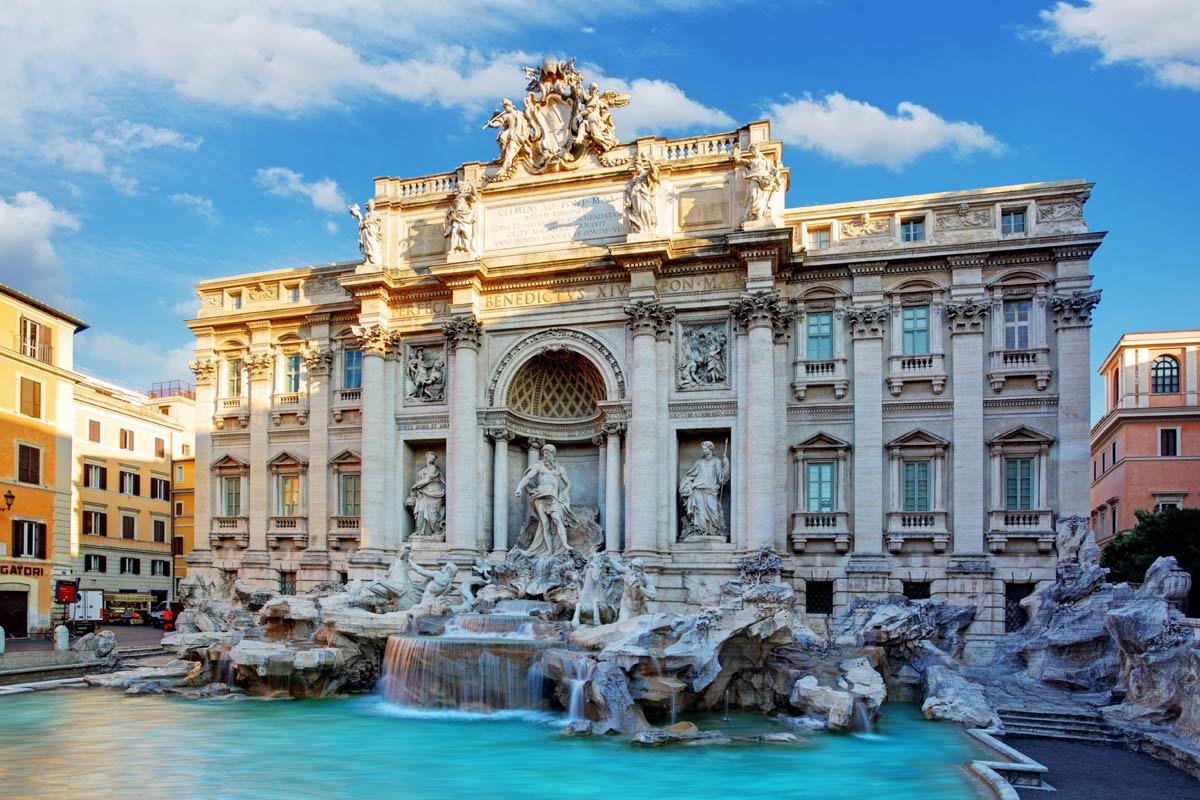 Pizza in Trevi – Via San Vicenzo, 30, 00187 ROME
This restaurant definitely goes the extra mile for gluten-intolerance, and is one of the most reliable gluten free restaurants in Rome. Its kitchen follows special hygiene regulations, an its team of serving staff are ready to answer any questions you may have about the menu. Regulations aside, the pizza here is really tasty, and definitely doesn't suffer from lacking gluten! The ambiance is warm and welcoming, their dishes suitable for all requirements and wishes. The combination of delicious food and convenient location in this elegant district makes for a satisfying and satiating dining experience.
Caffè Leonardo – Piazza Mignanelli, 21, Rome
This restaurant serves especially delicious gluten-free pasta. Though it may not look or taste similar to the regular varieties, the gluten-free dishes at Caffè Leonardo are equally delicious! Many reviewers also rave about their pizzas, which offer another option, should pasta not appeal to you. Located on a charming piazza in the chicest of Roman quarters, the general ambiance is also sure to please any customers.
Alex Cafe – Via Vittorio Veneto, 20, 00187 Rome
With a mix of Italian and Mediterranean cuisine, this restaurant is a safe bet for anyone looking for gluten free restaurants in Rome. It also offers an variety of vegetarian options. Not only do they offer gluten-free meals, but they also place importance on avoiding contamination in the kitchen. They may not offer pizza, but their pasta dishes are definitely more than enough to please any gluten-intolerant diner. You will find it between the Piazza Barberini and the Spanish Steps, placing you in a great position to explore the historical center after your meal!



Gluten Free Restaurants in Monti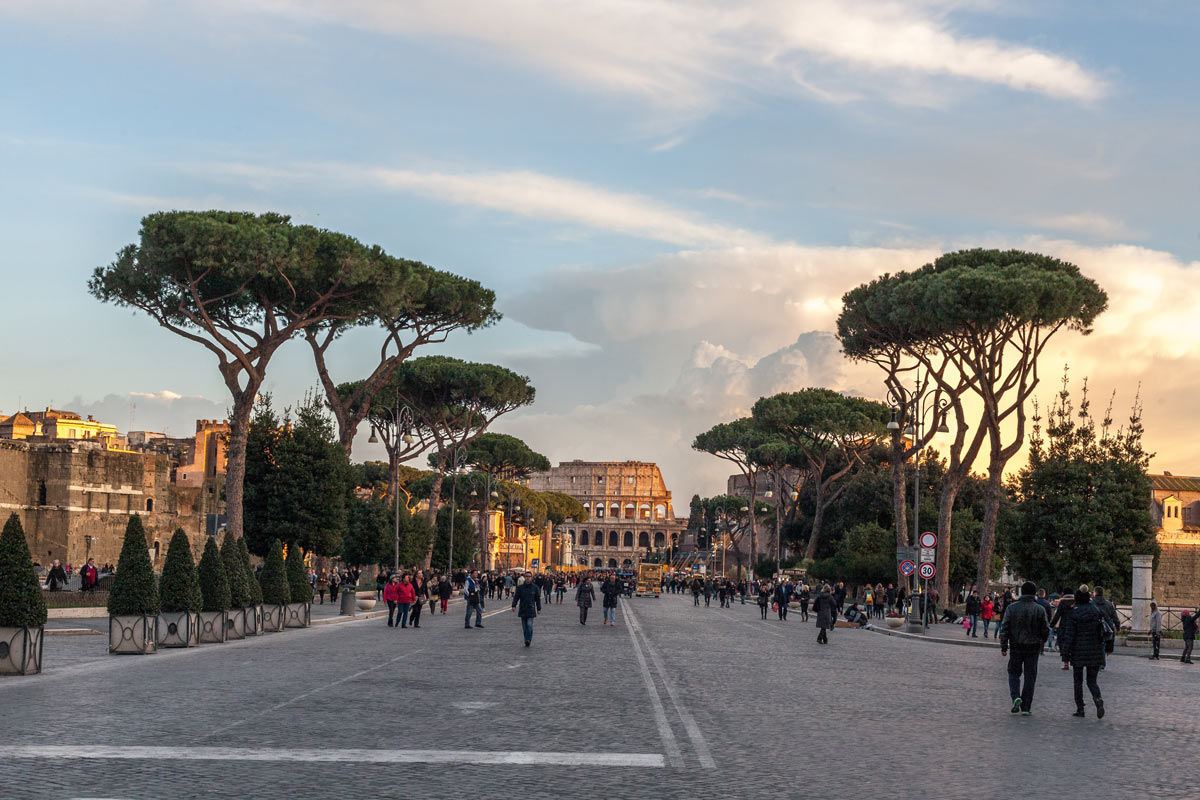 Massenzio Ai Fori – Largo Corrado Ricci 2-6, 00184 Rome
This ideally located restaurant caters to meat-eaters, vegetarians, and of course gluten-free. Its multi-lingual staff will readily help and advise you on their menu. You need but ask, and they can run down their offerings of gluten-free pizzas, pastas and starters. They also offer a certified Gluten Free menu and a separately dedicated gluten-free frier. Moreover, their location near the Roman Forum makes them a great option for those looking for a meal after a day of exploring the colosseum and palatine area.



If you're a little weary because of past experiences traveling to new countries and trying to eat gluten free, download this Italian Gluten Free Restaurant Card. The card will allow you to notify your waiter of your dietary restriction, without having to fumble with your travel dictionary.
When you're renting a holiday apartment in Rome, of course you may wish to cook some of your meals yourself. It is now very easy to find gluten free products in many Italian supermarkets. Simply ask the staff for the "prodotti senza glutine" and you'll find a great choice to complement the local products from smaller local markets.
Have you found a great gluten-free restaurant in Rome not listed here? Send us an email and let us know so we can add it to the list!