Rome Highlights
>
Top 5 Unusual Things To Do in Rome
---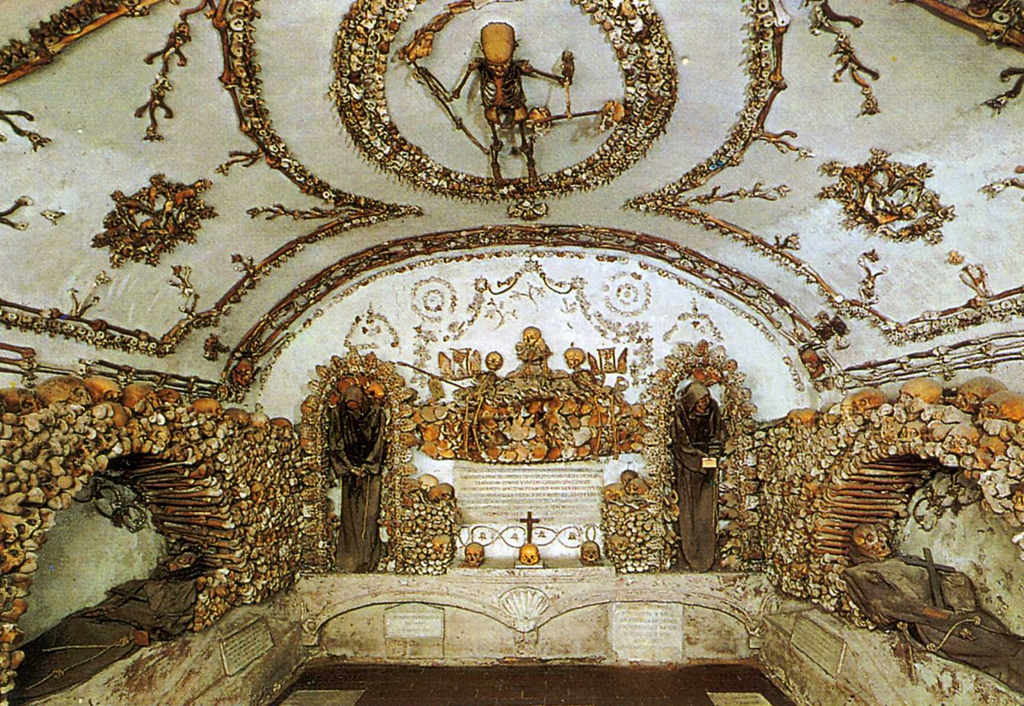 If it is not your first time visiting Rome and you are tired of the typical recommendations for classic tourist attractions, these ideas for unusual things to do in Rome will be perfect for you. Here you will find an updated exclusive guide of the most unique activities. Broaden your perspectives and discover the Eternal City's unbelievable hidden treasures.
River Tiber cycle path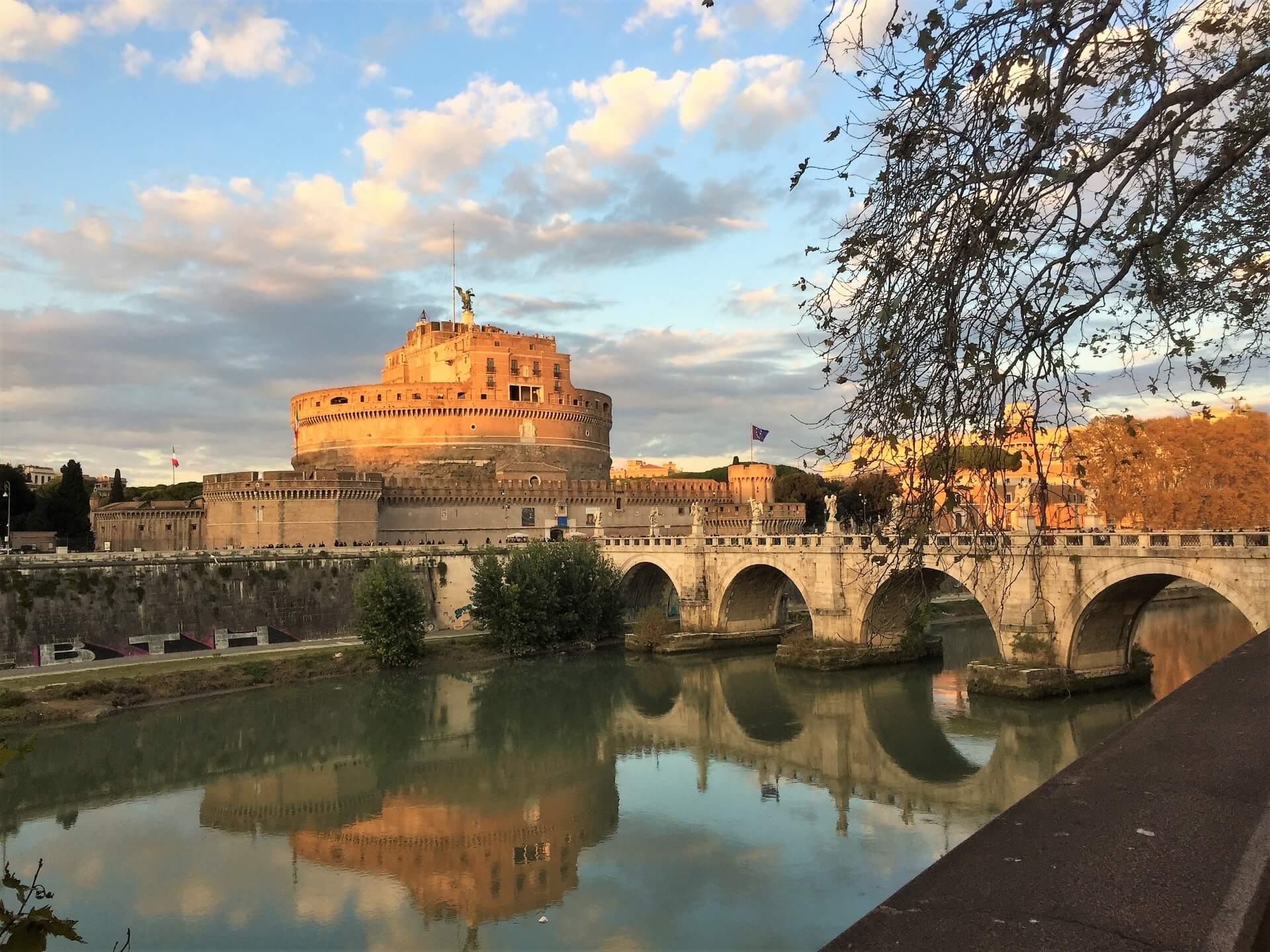 If you fancy combining stunning views of Rome with a bit of exercise, cycling down this 32km cycle path along the Tiber is one of the most fun things to do in Rome. You will find numerous bike rental shops spread out around the centre at very reasonable costs.
The path is accessible from several points in the centre of Rome, meaning you can start at any point. Cycling down the Tiber is an option even if you are not keen on spending four hours on a bicycle. However, we very much recommend you make this a proper excursion. Why not cycle out towards the outskirts of Rome along the river and then return to the centre for a well-deserved gelato? The route is flat and accessible to anyone, adults and kids alike, making it ideal for a family trip!
Traversing more rural areas of Rome's periphery, the path also takes you through the historical centre from which you may admire Rome's sights from a completely different angle. It stretches from the northern commune of Labaro all the way down to Tor di Valle. This allows you to explore Rome's more natural environment, free from the commotion of the city centre. Reaching the centre, the path offers you a tour of Rome's historical bridges, including Castel Sant'Angelo and bridges of the Isola Tiberina.
Although all you need is the river for orientation, here is a more detailed map of the path.
Crypts of Santa Maria della Concezione
Photo from Wikimedia Commons
A slightly more sinister but fascinating place to visit in Rome is Santa Maria della Concezione, definitely one of the most unique catholic churches amongst the 7000 churches of the city.
Not your average church, it features a crypt consisting of several rooms decorated with the bones of the friars who died there. With striking skeletal ornaments, this visit definitely qualifies as one of the most unusual things to do in Rome. It is estimated that the crypt contains the skeletons of at least 4000 friars which are used as ornaments and as a disturbing reminder that we are all mortal. Indeed, a plaque of the crypt reads: "What you are now, we once were; what we are now, you shall be." Wonder through the various rooms of the crypt to discover different bone patterns, arranged in an elaborate baroque style.
Located on Via Veneto, the Capuchin Crypt is officially part of a museum which you need to visit before descending into the crypt. A combination of general history about the Capuchins as well as interesting anecdotes about certain saints, it is definitely worth visiting!
For further information about visits and prices, click here.
Galleria Nazionale d'Arte Moderna – Caffè Delle Arti
Photo from Wikimedia Commons
This is the perfect activity if you want to combine a cultural visit with a delicious meal. Absent from most tourist maps of Rome and mainly visited by locals, The National Gallery of Modern Art, exhibits an extensive selection of contemporary masterpieces. With its grandiose columned entrance, it is located on the far side of the splendid Villa Borghese park. We recommend you take a stroll through this beautiful landscape garden on your way to the Gallery. Once inside, you can admire works of Italian and international artists such as Van Gogh, Monet or Warhol amongst many others. The Gallery exhibits a varied range of art from works dating from the neoclassical period to abstract art of the 60s. Visitors often come for its diverse temporary exhibitions.
A real pleasure of this museum is its café, "Caffè delle Arti", a true gem of the gallery. It is particularly praised for its delicious brunches, but can be enjoyed at any time of day. The food is exquisite and the prices of reasonable, you will not be disappointed! With plenty of seating inside and out, it is the perfect place to relax, eat and drink some wine after a busy morning of visits.
To find out more about what the Gallery has to offer, visit their website.
Centrale Montemartini
Photo by Massimiliano Calamelli on Flickr
This is certainly the most unique setting for a display of classical art. It occupies the space of the first public electricity plant in Rome constructed in 1912. Now, it has become the home of a wide range of classical statues. It therefore merges classical art with industrial archeology in a most spectacular way.
You will be astonished by the juxtaposition of colossal industrial machines and majestic Roman statues, emphasising their contrasts and highlighting the uniqueness of each sculpture. This amalgamation of styles and eras creates a truly unique and fascinating atmosphere, pushing visitors to reflect on time and change.
It was originally used as the temporary location for some of the Capitoline Museums' works in 1997. However, the incredible results prompted officials to turn it into a permanent museum site. The exhibition was originally entitled "The Machines and the gods", merging together opposite worlds.
Its spacious interiors make it an extremely pleasant museum to visit. Take your time to admire over 400 ancient statues together with restored industrial machines!
For more information about this unusual museum, click here .
Roman Catacombs
Photo from Wikimedia Commons
You've probably already walked along the Via Appia with its ancient cobblestones. But have you dared venture underground to discover these ancient burial sites? Dug over 2000 years ago, the catacombs embody the very beginning of Christianity, when Romans had to bury their dead outside of the city. These extensive underground tunnels are a graveyard for thousands of citizens. Some saints and martyrs were also buried there, and you can therefore find some impressive examples of early Christian art.
A guide is necessary to visit these burial sites. Indeed, the tunnels stretch over several miles and getting lost would be rather undesirable…
To organise your visit, check out their official website.