Rome Highlights
>
Where To Drink The Best Coffee In Rome
---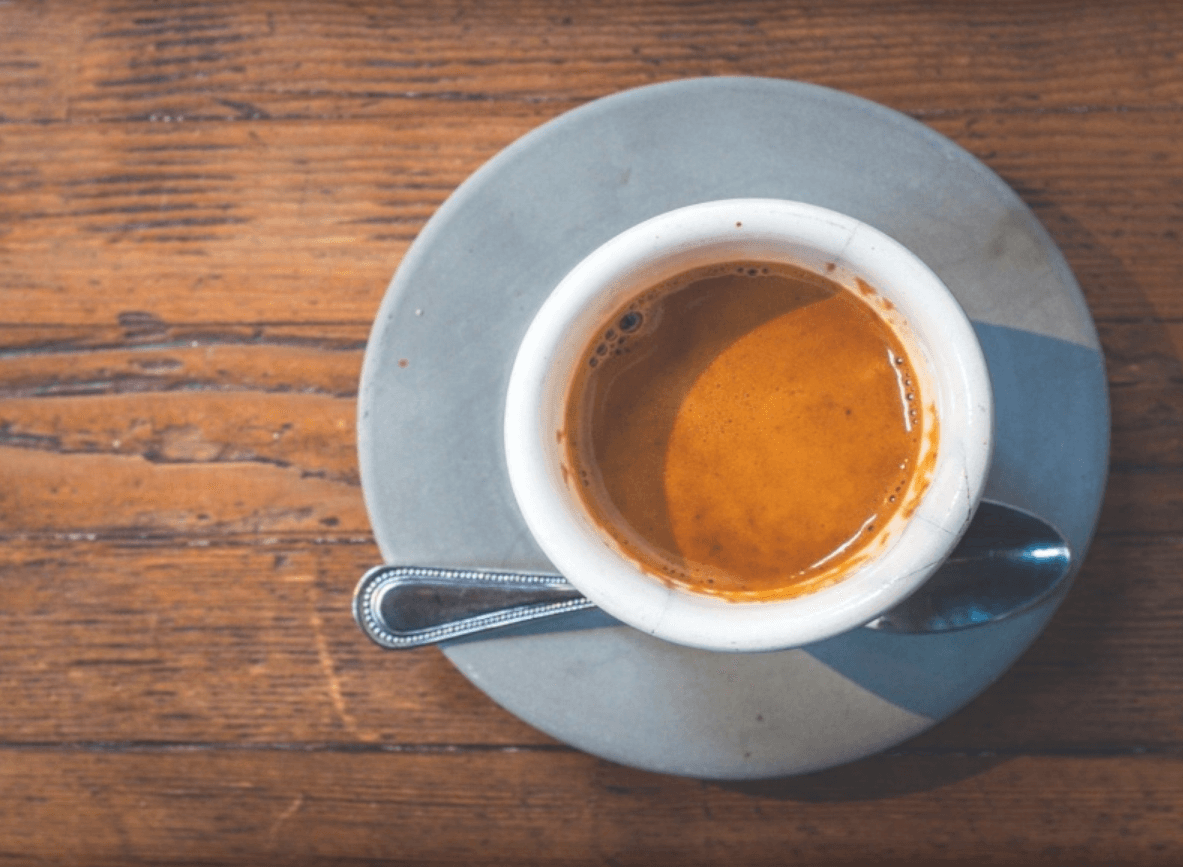 Drinking coffee is most definitely one of the most unavoidable things to do in Rome. Need help choosing amongst the hundreds of cafés which fill the streets of the city? The path towards becoming a true Roman starts with discerning the excellent from the average. Do not settle for a mediocre espresso, follow our guide and savour the best coffees that Rome has to offer.
Roscioli Caffè
Photo from rosciolicaffe.com
Just a few steps from Campo de'Fiori, Roscioli Caffè's discrete entrance does not do justice to its great quality and reputation. Known for its exceptional coffee, the café also boasts exquisite pastries and cornetti. What makes Roscioli particularly outstanding, is the variety of types of coffee on offer. Selected, roasted and mixed by the infamous artisan Gianni Frasi, the different coffees include remarkable mixes from Guatemala and from Africa and India with interesting bitter notes and smooth textures. A decaffeinated version of this coffee is also available. It is especially notable because of its non-solvent based decaffeination process, providing customers with a healthier decaf espresso.
The coffee machine used at Roscioli Caffè is one of the only five models existing in the world! With its traditional large lever and pressure system, it gives your coffee that extra edge.
Aside from the coffees, Roscioli Caffè offers customers a beautiful selection of pastries and cornetti. Further on in the day, savoury delicacies and sandwiches are on offer. We particularly recommend you try their flawless crème brûlée with its sumptuous creamy texture and perfectly crispy caramelised topping.
Roscioli may often be busy but is definitely worth a visit and serves without a doubt some of the best coffee in Rome.
Sant'Eustachio Il Caffè
Photo from Wikimedia Commons
This name will consistently come up when asking for the best coffee in Rome. Often crowded because of its popularity, it is definitely not one of the hidden gems of the Eternal City. However, it remains a must do in Rome, and is doubtlessly worth the short wait. The space occupied by the café dates back from the 1800s and has kept its traditional feel. Sant'Eustachio offers organic fair trade coffee originating from small cooperatives and producers. Mostly from South America, its origins include the Dominican Republic, Guatemala, Ethiopia, Brazil, the Galapagos and the island of Santa Elena. Carefully combined and roasted, the coffee from Sant'Eustachio attracts customers for its unique, incomparable flavors and traditional methods. We particularly recommend you try the Gran Caffè on the menu, but whatever you choose, you will not be disappointed.
To top it off, Sant'Eustachio Il Caffè allows customers to buy their special blend, untraceable elsewhere. Bring home a little piece of Rome by purchasing a packet of their unique coffee, or enjoy it in the comfort of your Rome apartment.
Definitely don't miss this café on a visit to the Pantheon or while walking around the historical centre!
Café et Caffé
Photo from Yellow Pages
Sitting opposite Sant'Eustachio Il Caffè, this café is much more low-key, making it ideal for those looking to escape the crowds of its neighbour. It may not be as esthetically pleasing or as famous as Sant'Eustachio, but do not be fooled, the coffee is excellent! As a result, it is also a lot cheaper, whilst preserving an exceptional quality. For a significantly lower price, make sure you sip your coffee at the bar.
Legend has it that the incredible quality of the coffee at both Sant'Eustachio Il Caffè and Café et Caffé is due to them being positioned above a natural source of water used for their delicious coffees, making them particularly special.
Café et Caffé is also a great place for a snack, or a cocktail in the evening.
Antico Bar Pasticceria Mariani
Photo by @ari.grisel
Take a trip to 1950s Rome by setting foot in this charming café near Ponte Sisto. The café maintains a family feel, having been passed on from generation to generation. Its origins date back from over 150 years ago! It is one of the rare places that has successfully combined great quality, amazing atmosphere and reasonable prices.
Rich in history and tradition, it offers customers a huge selection of pastries and biscuits, excellent coffee, all within a friendly environment. Their espresso is of excellent quality and is particularly notable for its slightly bitter edge and powerful kick. Don't hesitate to have a chat with Terson who runs the café while spreading good vibes all around.
Antico Cafè Ruschena
Photo from Wikimedia Commons
Café Ruschena, with its style "à la française", is the ideal place for a relaxing break filled with coffee and pastries. It is a very elegant and spacious café with great service. Although it is also a great place to lunch or have a drink, it is the delicious cakes and pastries, beautifully presented, that cause customers to long to go back.
Located on the banks of the Tiber facing Ponte Cavour, its cosy interiors make it a perfect place to sit down and enjoy some sweet treats.