Rome Highlights
>
Roman market: 5 Not-to-Miss places
---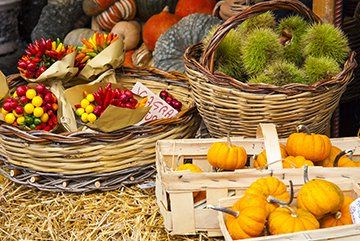 A trip to Rome is not complete if you haven't been to a Roman market. The market is the life of a neighborhood, the place where locals meet and argue theatrically about last night's game of "calcio" (football or soccer, depending on where you are from) and where tourists get to breathe some of the more Roman way of life.
Whether you are hunting down the juiciest peaches or looking for that perfect antique silver plate to add to your collection, you are bound to find what you are looking for in one of the many markets across the city. Below are some of our favorite markets around Rome.
Mercato Monti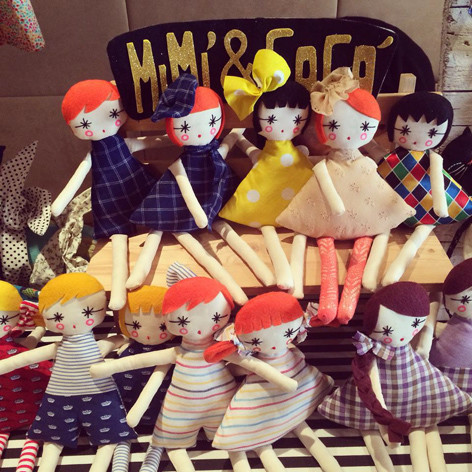 Monti is a neighborhood that offers much to those who want to do something different. Whether it's hanging out and having a drink in an eclectic space creatively decorated, or having a bite in a fusion type restaurant that cooks up a fantasy lasagna, an Italian classic with a hint of Asian spices, Monti is the place to be.
Mercato Monti is not your typical Roman market. This weekend market is the temporary shop of many talented local artists. Here, you're sure to find a unique treasure, something that you've never seen before. From vintage clothing items, to funky jewelry (check out the guys behind the wooden bow ties!), to colorfully revisited Frida Khalo prints. Don't forget to check out the spot of La Testa Tra le Nuvole; you'll find adorable baby wear as well as sweet little dolls (Mimi & Coco) all hand made with love by a darling young woman, Giorgia, who is as delightful as they are.
At Mercato Monti, you'll remain amazed by the abundance of pretty things that you'll discover under the same roof. Take a peek and encourage the young Italian talent which is nothing less than enthousiastic about introducing its work to you!
Porta Portese Market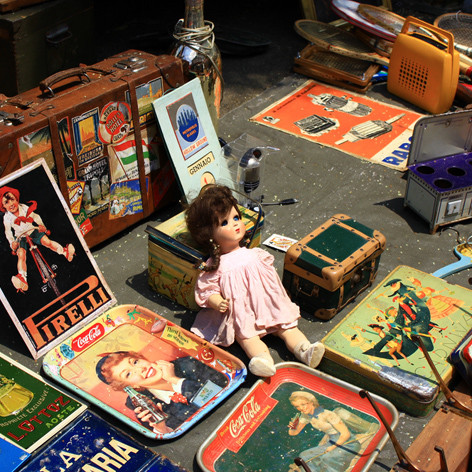 Every Sunday, rain or shine, the legendary flea market of Porta Portese, in the neighborhood of Trastevere, welcomes hundreds of people who walk by the many stalls, one by one, in search of just that thing they are looking for. That "thing" may come in the form of a Tupac t-shirt, an antique bronze mirror, a pair of brand new 1994 (no less!) Air Jordan sneakers, a gramophone, old vintage dolls… whatever it is, you're sure to find it, or something of the likes, at Porta Portese. All you have to do is look hard enough.
Every week, those who venture into the depths of the crowded labyrinth-like Roman market, will walk by stalls which remain unchanged for what seems like decades, and others, more versatile, which offer new findings weekly.
This place is also a mandatory stop for anyone decorating their new apartment in the city. A green retro table lamp or an old cuckoo clock might just be the finishing touches you need, and you'll only find them at Porta Portese on a sunny Sunday morning!
Nuovo Mercato Trionfale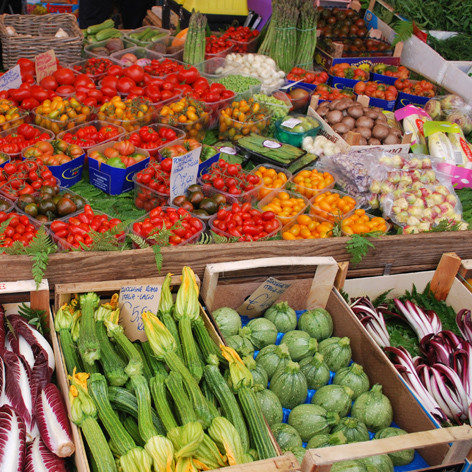 Food. Lots of it. Unbelievable amounts of it. Unimaginable varieties of it. Unthinkable combinations of it. In a nutshell, this is what the Roman market Trionfale has to offer. It's no surprise that it is one of Italy's, and even one of Europe's, largest markets of its genre.
Located in the Vatican area, it attracts tourists as well as locals from all corners of Rome, who flock there to make their provisions of fresh cheeses, cold cuts, fish, meat, eggs, fruits and vegetables, only to name a few. The people behind each stall make it a point that you leave their little corner of goodness satisfied and well informed. They will educate you on the various subtleties of their products, no matter how hurriedly they have to do it.
According to Peter from tour guide specialists Woyago.com, the selection of organic and bio options is endless; honeys, jams, nuts, dried fruits, and the list goes on in this heavenly Roman food market.
Mercato di Campo de' Fiori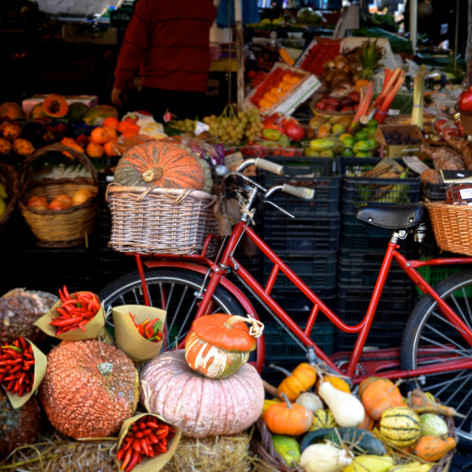 Campo de' Fiori, a classic, must-see place even on someone's first trip to Rome. The famous ancient open air Roman market has a little something for everyone.
If you make your way to the square early enough in the morning, you'll have the chance to witness the unloading of the little trucks and the setting up of each stall while merchants joyfully (or angrily – dependng on their mood!) greet one another shouting from across the square. The scene is always nothing short of entertaining for the people who are enjoying a nice little breakfast at one of the many coffee shops and restaurants around the piazza. At the daily market of Campo de' Fiori, you'll find a wide selection of fruits, vegetables, flowers (of course – the square was named after them), spices, liquors, oils, carpets, bowls, umbrellas, and the always oh so useful (or useless!) trinket.
This market is also a good bet for some last minute souvenir shopping if you don't have the time to head to a gift shop for more or less the same products, minus the overinflated price. And if you're not in the mood to purchase anything, a stroll across the market on your way to Trastevere is never a dull thing to do.
Eataly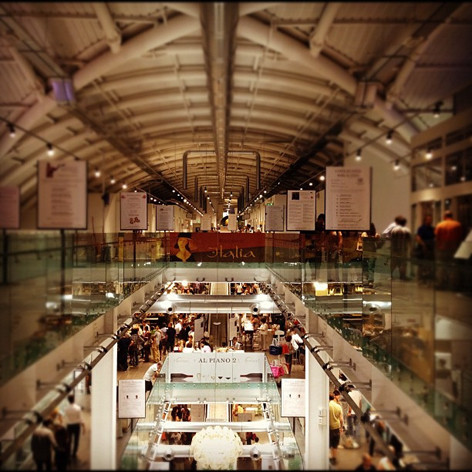 Picture a mall with endless rows of gourmet foods, hundreds of varieties of sauces and pastas, countless divine candy and chocolate confections… Finesse at its best. Eataly is a foodie's heaven, a refined super (very super) Roman market, a place where time stops while you marvel at everything that you set your eyes on. You'll remain amazed by the artistic food packaging; every jar, box, bag is creatively designed and screams elegance.
With its three floors of utter deliciousness, you'll find everything you need to cook up a succulent dinner with only the highest quality ingredients. Eataly also offers a rich selection of organic fruits and vegetables, all locally produced. The wine lovers will not be deceived either; there is a wonderful wine collection from all regions of Italy to discover.
An original destination for lunch or dinner, Eataly offers plenty of bistro style restaurants to choose from with or without table service. Don't miss out on the classic fried foods, made to order just for you at the little restaurant "Il fritto" on the first floor. And finally, browse through the well supplied cook book section and consult Eataly's schedule of cooking classes… it may just be that gift idea you were looking for!
Make sure to check out where to sleep near your favorite Roman market here!