Rome Highlights
>
Spas, Wellness and Relaxation in Rome
---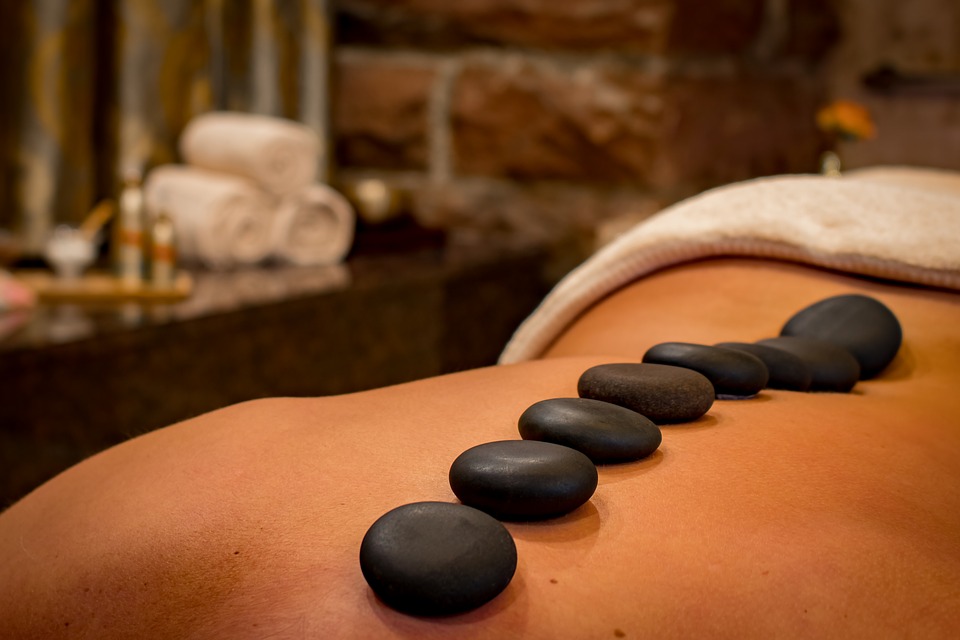 Why not take a break from your exhausting everyday life and immerse yourself in a fully relaxing atmosphere? As well as being a busy place full of attractions, Rome is also a city that offers plenty of opportunities for you to sit back, unwind, and treat yourself. After all, the first spas were built by none other than the Romans.
Follow our exclusive guide and let yourself be pampered by true professionals. Also looking for a place for all your beauty treatments? Look no further, here are the answers to all your questions. You will find our top three recommendations for spas and beauty salons. Allow yourself to be treated and looked after the way you deserve. All three are located in the historical centre of Rome, so there is no need to travel miles to escape the high energy and chaos of the Eternal City.
Hammam Acquamadre
Photo from www.acquamadre.it
Take a step back in time at Hammam Acquamadre. It offers guests a traditional Hammam experience dating back over a thousand years ago. Its structure resembles the ancient Roman baths, taking you into a completely knew dimension of ancient rituals. The Hammam journey consists of three different rooms, each with different temperatures and treatments. Leave all your personal belongings in the dressing room and let yourself go, surrendering yourself to the sensations of each room.
The first room, the tepidarium is kept at around 36°C and is where you will be washed with hot water and natural olive soap to open up your pores. In the next room, heated at 45°C with 100% humidity, let yourself melt into a state of total relaxation. This steam is an excellent way to cleanse your lungs and to improve circulation as well as to remove toxins. Following this, experience a traditional Hammam scrub to free yourself of all remaining impurities. The subsequent frigidarium room provides guests with a cooler bath to tighten pores and tone muscles.
The journey ends in a final relaxing area where guests may sip on a special herbal tea.
Other treatments are also on offer such as various masks and scrubs.
The Hammam is located in the Jewish Ghetto right in the historical centre. No need to travel miles outside of the city to find a few hours of peace!
Visit their website for additional information.
De Russie Spa
Photo from roccofortehotels.com
A luxurious urban retreat, De Russie Spa provides guests from inside and outside the hotel with treatments to revitalise their bodies and minds. So why not treat yourself and visit this luxury spa for a few hours of pure bliss? The diversity of their offers means there is something to satisfy everyone. Choices include a Ritual Treatment, a massage or skin and beauty treatment. Their spa facilities also include a salt water hydropool, steam room and Finnish sauna meaning that your relaxation possibilities are endless. Select your experience from De Russie's extensive spa menu and indulge in treatments perfectly tailored to your needs. These treatments include facials, body treatments, massages and even beauty treatments such as manicures or waxes.
As well as providing guests with endless selections of massages and treatments, the spa also offers hairdressing services in its Serini Hair Corner. Indeed hair treatments, haircuts, blowdries or color treatments for both men and women are offered to customers.
Situated between the Piazza di Spagna and the Piazza del Popolo, this little piece of paradise can never be too far from where you are.
You will find more information about this prestigious hotel's dream spa on their website.
Altacare BeautySpa
Photo from altacarebeautyspa.com
Located in the famous Piazza di Spagna, Alta Care BeautySpa combines relaxation, health and beauty. The extensive selection of treatments that they offer are all personalised and made to care for both face and body according to guests' needs and desires. Book a single treatment or even a package to make the most of what this luxury spa has to offer.
The Spa is most popular for its skin care treatments. Dermastir skin care products are used by the staff and offer outstanding results to the clients. These luxury skin treatments use a range of unique products to fight age, impurities and redness and to give your skin that extra glow. Altacare's staff is professional and attentive and the place itself is extremely comfortable, making your experience as pleasant as possible. A boutique also features inside the spa, for guests to buy the luxury products used by the spa's professionals for you to enjoy some of the incredible treatments back home.
Book an appointment or find out more from their website.