Colosseum Luzzi restaurant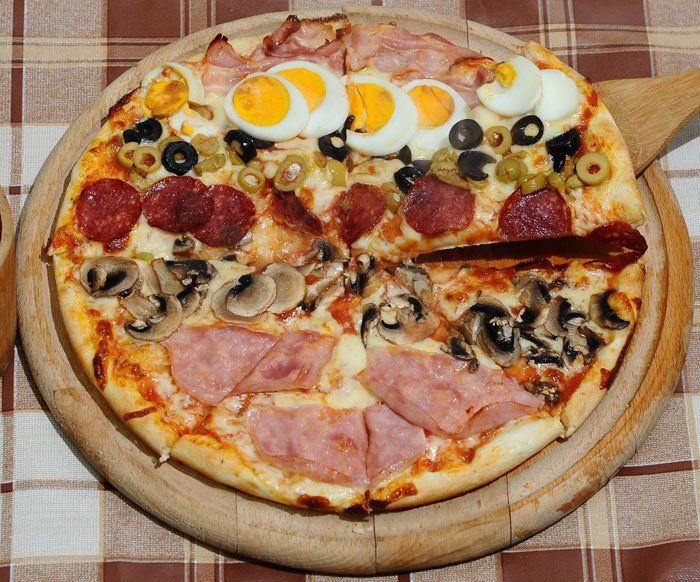 Near the Colosseum Luzzi restaurant is a place that is absolutely worth a visit if you are spending part of the day in that area. The little streets around Rome's major monuments are some of the busiest, and also the ones which offer a largest concentration of tourist traps. The neighborhood of the Colosseum is no expectation! What is a tourist trap you might ask? It's simply an eatary that offers expensive food at a higher than average price. And unfortunately, tourists are too often the victims of such places as they are not always aware of the quality, nor the prices to expect if they are visiting the city for the first time.
Feels like home…
Some will call it "pizzeria" and others will call it "trattoria". In the end, it's just a good old fashioned place that offers a traditional Roman menu at an unbeatable price. Around the Colosseum Luzzi restaurant is like entering someone's dining room. The atmosphere is as homey as they come with a simple decor. It can get a bit chaotic at times with waiters running around taking orders and serving clients as quickly as possible. Don't be shocked if during "rush hour", the approach may seem a little cold. The food is always great! Here, you'll find the classic Roman-style thin crust pizza with a mountain of ingredients of your choice. The options are endless. If you are in no mood for pizza, the pasta dishes are equally savory, and same goes for their risotto. Don't forget to open up your appetite with some bruschetta made of fresh tomatoes!
Luzzi also has a nice terrace where you can enjoy your meal. Do note that it does however get quite full when the weather is nice. They don't have a website which you can consult but they are quite active on their Facebook page so you can see what they are up to on there and you'll also find many pictures of the dishes they serve. Mouth-watering!
Make sure to check out where to sleep near the Colosseum Luzzi restaurant here!