Pompi Rome Tiramisu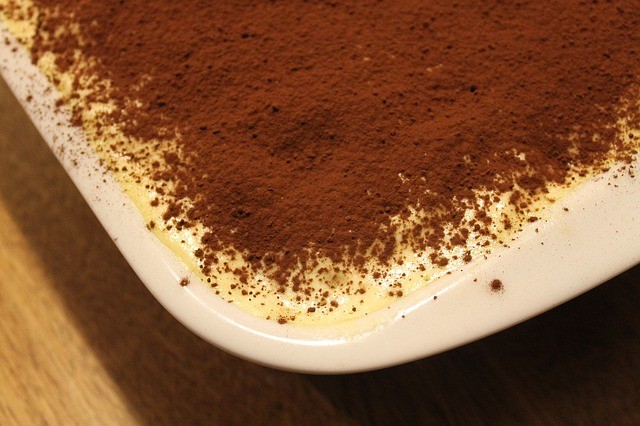 When one thinks of Italian desserts, the image of a rich fluffy tiramisu sprinkled with cocoa powder often comes to mind. While not a typically Roman dessert (its origins are more northern), the Rome tiramisu that is made at Pompi is quite fantastic. In fact, you may even think it's the best one you've ever had! There are 4 locations in Rome, but the one that is most conveniently located if you are monument hopping is in the historic center, just by the Spanish Steps on Via della Croce, 82. If you are in the mood of venturing just a little outside of the city center (near Re di Roma square), you can try the tiramisu at the Pompi situated at Via Albalonga, 7b/9/11. It is a much bigger and has more room to sit.
Pick me up!
Tiramisu translates to "pick me up", and rightfully so! This classic version of the dessert is made of lady fingers soaked in coffee and layered with a creamy mixture which has mascarpone as a main ingredient. The cocoa powder acts as the cherry on top of an already heavenly situation. Being a relatively simple recipe, making it at home is always a fun lazy Sunday activity.
When in Rome, it's important you have the best you can get your hands on. At Pompi, all this goodness presents itself in an adorable little rectangular box. And for the non coffee lovers, Pompi also offers the hazelnut, the pistachio and the strawberry version tiramisu, all delicious. So when in Rome tiramisu is a must have, no questions asked. But if you are really in no mood for one, Pompi has a variety of pastries, chocolate and gelato. So there really is no excuse for not having dessert!
Make sure to check out where to sleep near the Rome tiramisu of Pompi here!