Crêpes Galettes – Crepes in Rome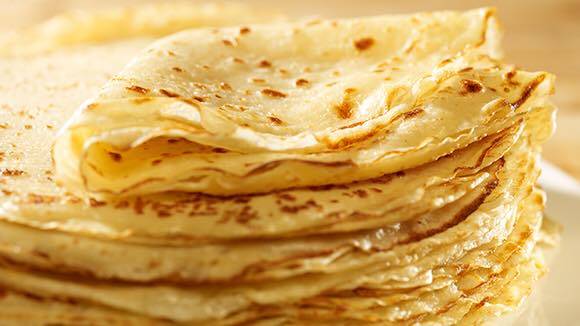 Several reasons can bring you to Crêpes Galettes in Monti: either you are staying in Italy for a longer period than an average visitor and would like to diversify your regular staples of pasta and pizza with something different; or you are in a mood for a quick snack (or two, or three, which would actually combine to a hearty meal!) prepared in front of your eyes; or you are French and craving for something that would remind you of home; or you simply had an idea of eating crepes in Rome, why not? Whatever the reason might be, if you made it to Crêpes Galettes you are sure to enjoy the experience!
Delicious and bio crepes in Rome!
Run by a handsome French owner Florent, this little place is full of joyful energy combined with a enthusiastic approach. All the ingredients used are biological, and we especially recommend you to taste the crepes or galettes made out of bio buckwheat flour, which are very healthy and easy to digest. The menu has amongst others the choices of savoury crepes: with ham, cheese and egg, with ham and mushrooms, with salmon and yoghurt and also vegetarian ones. For those who are more in the mood for the sweet crepes, there are also those options available – several types of chocolate, caramel, grand marnier crepes and even croissants and filled in baguettes! Drink choices include a few kinds of beers and French wines.
Crêpes Galettes is open every day all day long, starting at noon and closing by 11PM or midnight on Fridays and Saturdays. Either for brunch, lunch, mid-afternoon snack, aperitif time or dinner, you can find it a few steps away from Metro Cavour, at Via Leonina 21a. Do not forget this address if you are looking for the crepes in Rome!