Rome Antica birreria Peroni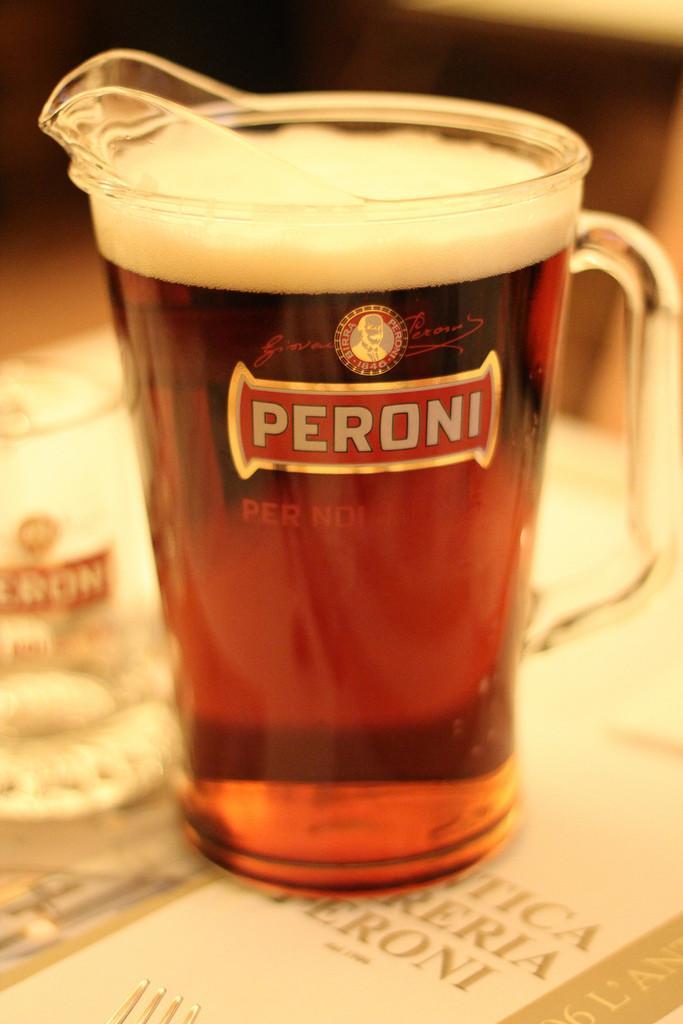 When vacationing in Rome Antica birreria Peroni should be on your list of restaurants to go to for dinner. It's not your typical quiet romantic Roman restaurant… oh no! Do not go there for a romantic dinner or for a special occasion. This would be a bad idea. This place comes closer to being a loud Roman pub on some days of the week. Although, in all fairness, the decor and the wonderful frescos really do make the spaces quite cozy (in their own way) and welcoming. The soft yellow lighting is a pleasant one and makes for lovely group pictures.
Tradition and good fun!
If you want to have yourself a nice refreshing Italian beer in Rome Antica birreria Peroni is a sure bet. You can tell just from the name! The menu offers the traditional Roman dishes, at a very affordable price. You'll find the usual fried appetizers, pasta dishes, and second courses for all tastes (vegetarians: try the "fagioli all'uccelletto", a classic white bean with tomato sauce dish). On the menu, Peroni also has Frankfurter Würstels, a typical German sausage… perfectly fitting with a nice pint of beer! And if you order the "Kilometer", you'll be treated with a memorable moment (to say the least!), one which your friends and family are sure to catch on film. You are unlikely to forget your supper if you ask for the "Kilometer"!
For a Roman dinner experience which is out of the ordinary, while in Rome Antica birreria Peroni is waiting to welcome you. The opening hours are from Noon to Midnight every day, except for Sunday when they are closed. No reservations are accepted and do expect a line-up if you show up at around 8:30 PM on Thursday, Friday and Saturday. Have dinner a little earlier on those days. The address is Via di S. Marcello, 19, less than a 5 minute walk from the Trevi Fountain.
Before going out for a Peroni beer, don't forget to plan where to sleep near Rome Antica birreria Peroni here!