Nonna Vincenza Pastry shop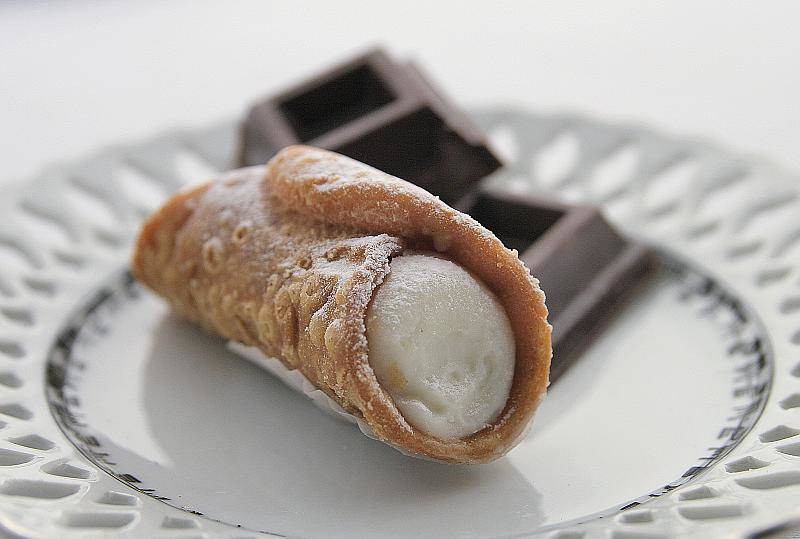 When in Rome, Sicilian cravings may occur! And when you get one of those, Nonna Vincenza pastry shop is sure to provide the perfect fix for that craving. This beautiful shop is located between Campo de Fiori and Ponte Sisto, on the cobbled street Via Arco del Monte. You cannot miss it if you are heading there early in the morning when yummy things are coming out of the oven and the perfume can be enjoyed a few meters away. Just follow your nose!
Cannoli Siciliani and much more…
When one thinks of typical Sicilian desserts, the "cannolo" almost always comes to mind. At Nonna Vincenza pastry shop, they sure do make some delicious cannoli! They offer them in different varieties and in two sizes (mini and normal). But here, you'll find much more than just cannoli. There are a number of other Sicilian specialties (the "cassata" for extreme sugar lovers) as well as homemade gelato. You can also head there for breakfast when fresh croissants are served.
At Nonna Vincenza pastry shop, there are also many lovely gift ideas for those who don't know which souvenirs to bring back home. The second half of the store has on display a number of Sicilian liquors, pestos, jams, creams and many other sweets which are easy to put in your luggage. Not to mention that the light blue packaging and the little details that go into it make for a very refined look. They really know how to make you want to go back and buy a few things for yourself. It's no surprise the place is called "nonna" (grandmother)!
If you are on your way to Trastevere from Campo de Fiori, Nonna Vincenza is a place worth stopping at.
Make sure to check out where to sleep near Nonna Vincenza pastry shop here!