Piazza Farnese Ar Galletto restaurant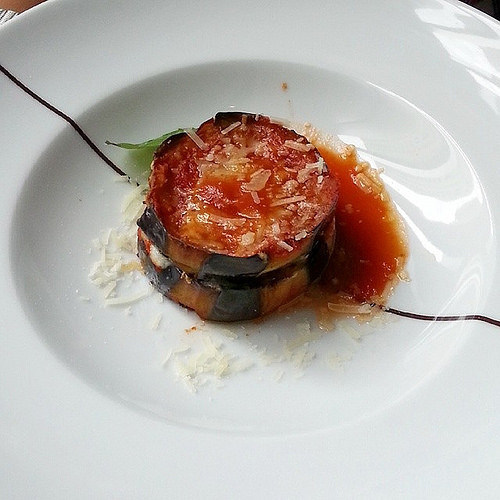 Ar Galletto restaurant is located in one of the most beautiful squares in Rome: Piazza Farnese. Not a cheap eat, but not too expensive either, you'll truly feel the quality of the ingredients in every bite. During the warmer days, there is a lovely outdoor terrace where you can have a nice long lunch facing the square. It's truly the ideal spot for tourists who wish to have a longer meal, as well as for locals who want to procrastinate just a little while longer before getting back to the office.
A menu for each season…
Because freshness is a priority, Ar Galletto restaurant offers a menu that may vary from one season to the other. They try to propose dishes that are made up of quality seasonal ingredients. It's part of keeping the Roman tradition alive! There are always plenty of appetizers to choose from. All the seafood options are delicious, and the same can be said about the eggplant parmigiana. The first courses are a nice medley of typically Roman dishes. You'll find the classics: spaghetti cacio e pepe, bucatini all'amatriciana, penne alla norma… to name only a few. And you'll also find a creamy risotto which follows the flavors of the season. The second courses are also plentiful with a very large selection of fish and seafood options. Ask the waiter what the fish of the day is; it's impossible to go wrong with that. Don't forget to leave room for some homemade dessert! Again, plenty of choices… everyone can find something that suites their taste buds.
Finally, along with great food, the service is courteous and quick. Ar Galletto restaurant is located exactly at 104 Piazza Farnese, just a stone throw from Campo de Fiori. Don't forget to walk around the charming streets in the area after your hearty meal.
Make sure to check out where to sleep near Ar Galletto restaurant here!