Trastevere Checco er carettiere restaurant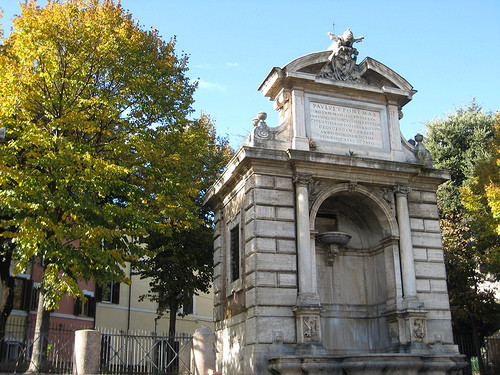 Located just behind the well known square of Piazza Trilussa in Trastevere Checco er carettiere restaurant offers a wonderful selection of Roman traditional cuisine. Three generations of running the family business has made this place a bit of an institution on this side of the Tiber river.
Roman cuisine at its best
The menu at Checco er carettiere restaurant is nice and simple. The choices are few but they do cover the important staples of Roman cooking. And you can be sure that freshness is on top of the list. Indeed, ingredients are bought daily from local suppliers. The inside of Checco is a little particular in that the space is divided in two. On one side, there is the restaurant. And on the other, there is the "osteria" (tavern in English). The osteria space is a little more laid back and casual and the prices on the menu are indeed lower. While the restaurant offers a larger dining room with also an outdoor sitting area.
When in Trastevere Checco er carettiere restaurant is an excellent choice for lovers of Roman cuisine. You can sample a great selection of traditional appetizers: Jewish style artichokes, potato omelette, fried cod filet, supplì (rice croquette), only to name a few. Then, you can move on with the firsts: the pasta dishes are all equally delicious. Try the spaghetti alla carbonara, the spaghetti cacio e pepe, the fettuccine with tomato sauce, or the gnocchi (only on Thursday!). And if you still have room for more, try the eggplant parmigiana, the oxtail stew or the Roman style ossobuco. The fish is also always fresh. And finally, every single one of the desserts at Checco er carettiere restaurant is homemade. So you really cannot go wrong with any of the choices. Make your way to Via Benedetta, 10 and enjoy a rich Roman meal while in Rome!
Make sure to check out where to sleep near Trastevere Checco er carettiere restaurant here!