Pantheon Il Barroccio restaurant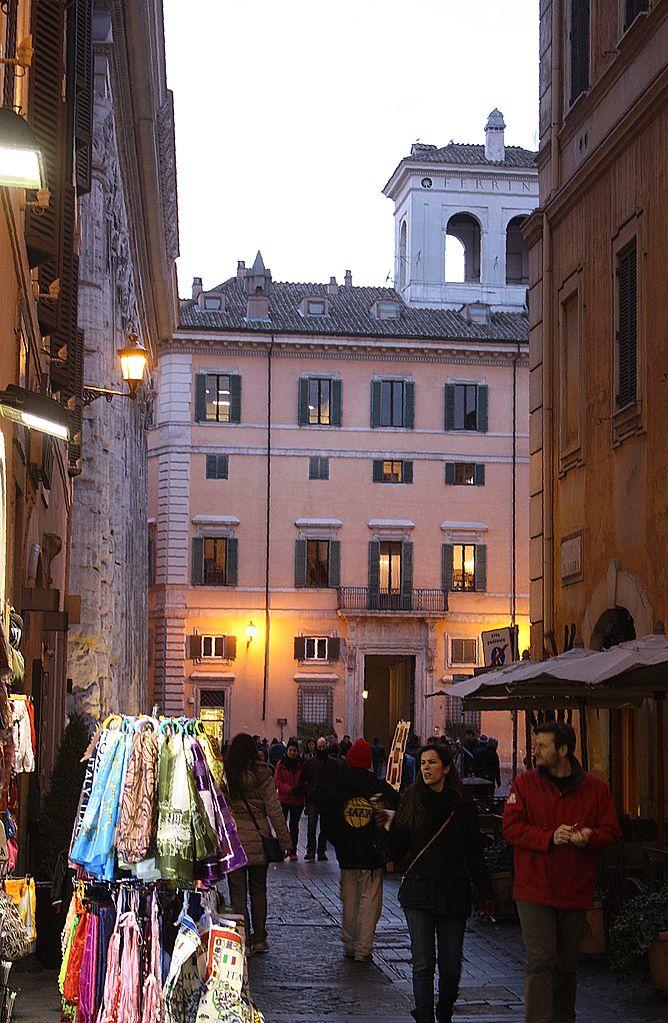 Heading out of Piazza di Pietra, direction Pantheon, you will walk along a lovely little typical Roman street, Via dei Pastini. And on this street, there is one of the best eateries near the majestic Pantheon Il Barroccio restaurant. From the outside, you would never guess that there are two floors to this place. The ground floor has a few tables and is nice and cozy. However, the second level, offers three dining areas and they definitely give the impression that you are eating in someone's home. The decor is rustic with interesting antique pieces which remind us of an ancient Rome.
Quality in everything
If you happen to pop by the Pantheon Il Barroccio restaurant is absolutely worth a visit, even if for only a generous portion of "tagliere" (a platter of mixed cheeses and cold cuts). Its presentation is beautiful and the quality of the products is very high. This will either fill you up or just open your appetite enough for a first or a second course… or both!
The options are plentiful and they are all succulent. The Roman staples are all there so it's impossible to go wrong. If you are a fan of risotto, the scampi risotto is delicious. Soups are always good. The fish and the meat are bought by the owner, Leo, every morning. Same goes for the Buffalo mozzarella cheese; you'll never want to go back to "normal" mozzarella after you've tried this one. Not to forget that this restaurant is also a pizzeria, and the pizza does indeed rank very high.
Another positive aspect about this traditional restaurant is that it is quite affordable. Being located right by the Pantheon, it truly comes as a surprise to see its dishes priced so low. Good food, good prices, in Rome… what more can we ask for! Head to Via Dei Pastini 13; near the Pantheon Il Barroccio awaits.
Make sure to check out where to sleep near the Pantheon Il Barroccio restaurant here!